Normally villages are generated at areas where the landscape is flat, sometimes it happens they are generated on top of mountains and rarely, as in this case, it happens they are generated in forests.
Found by: BRATAYLEYLover246
The spawn is on top of a little hill. In front of you there should be a river. Continue straight ahead and follow the river as seen in the image below.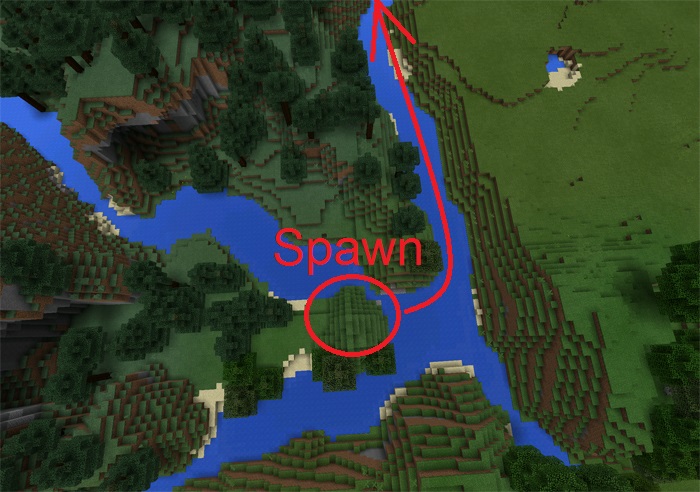 After just a bit of walking you will find the village. It's very easy to find so there shouldn't be any problems with that.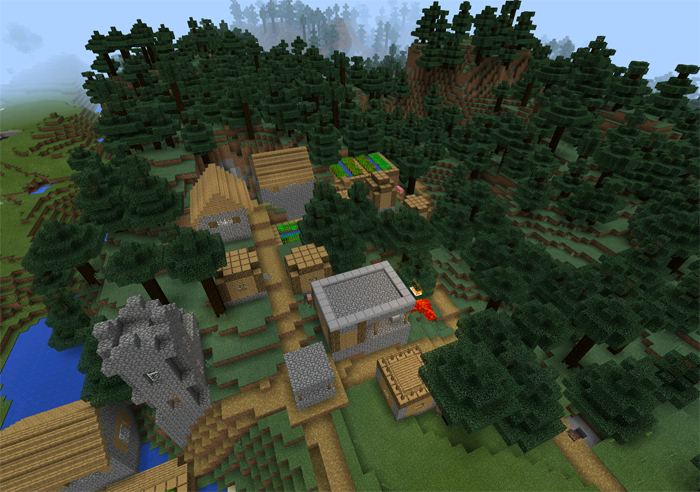 A major part of the village is in the forest while like 1-2 houses are in the flat landscape biome.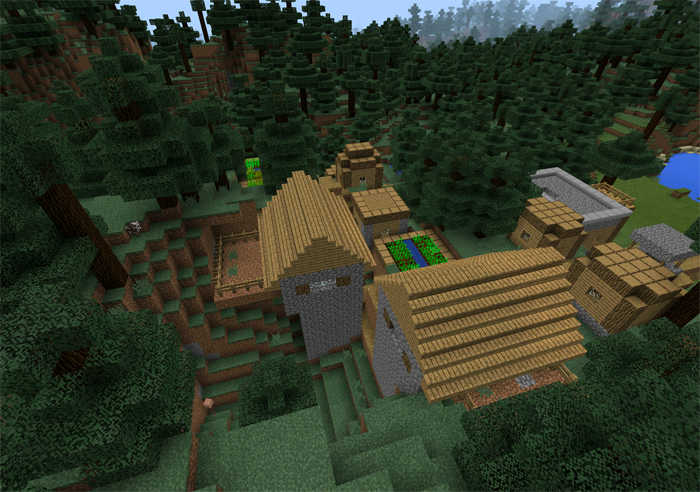 3 bread loaves
4 obsidians
2 apples
1 iron sword
Seed: -1396384012