In this seed you will spawn on a small and boring survival island. That's not the stunning survival island seed which we mentioned in the title though. To get to that island look at the images below.
Locate the location below and fly/swim in the direction of the arrow.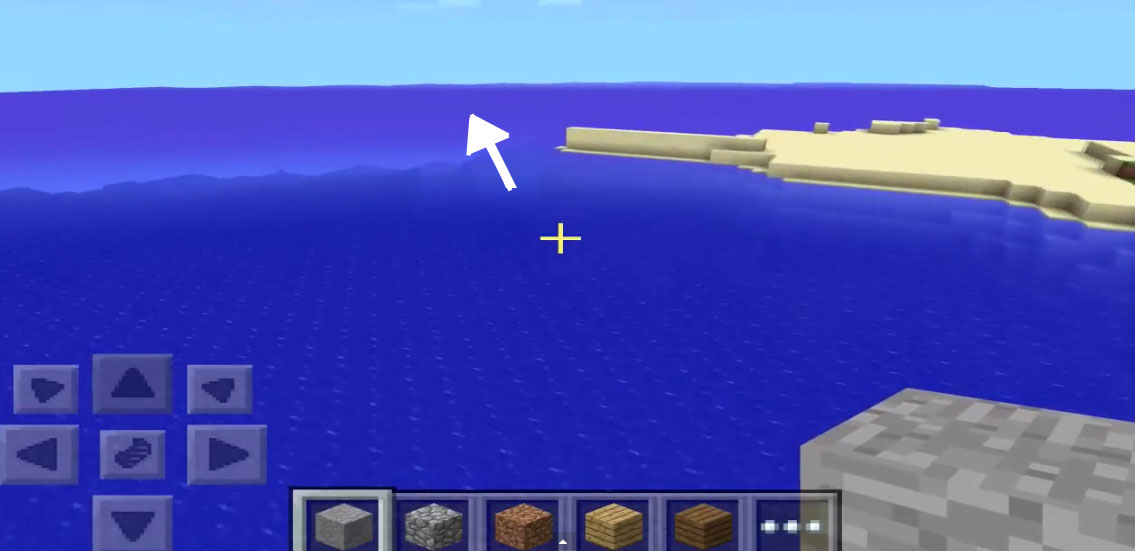 Quite soon (based on your render view settings) you will see the island. It got the perfect round shape and reaches several blocks high with many trees species.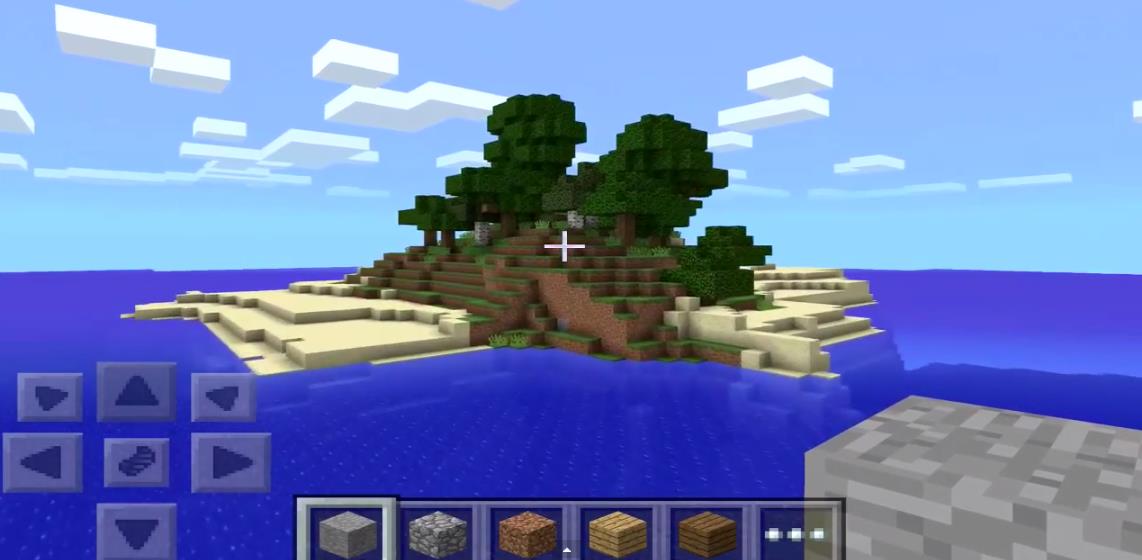 Go to the other side of the island and locate the tree which we have marked with an arrow on the image below. At the sand block in front of the tree, dig straight down into the unknown depths until you see some water and if you have a look around you will notice you've entered a room with a spider mob spawner and a mine shaft.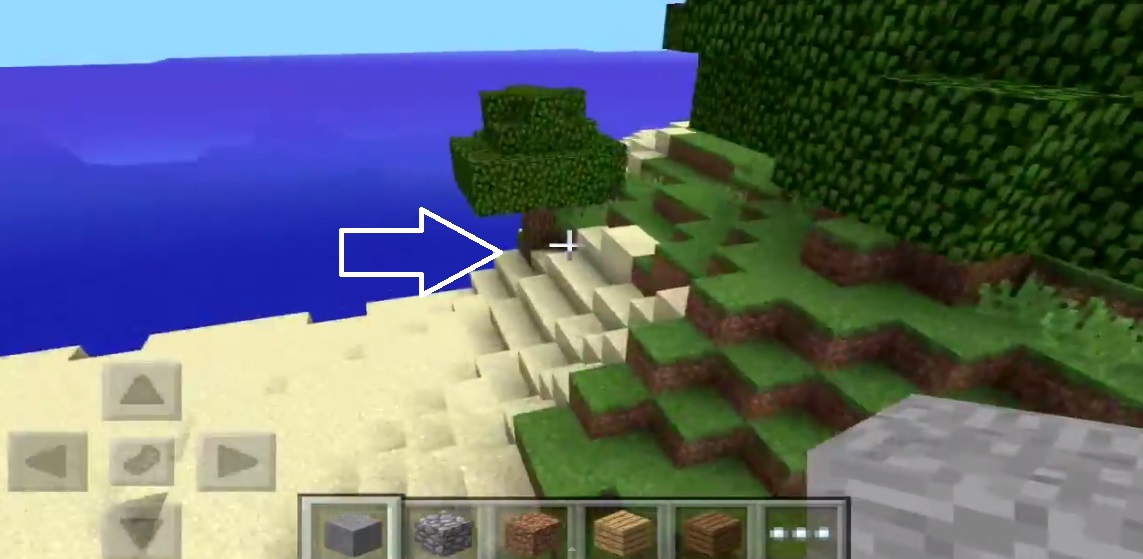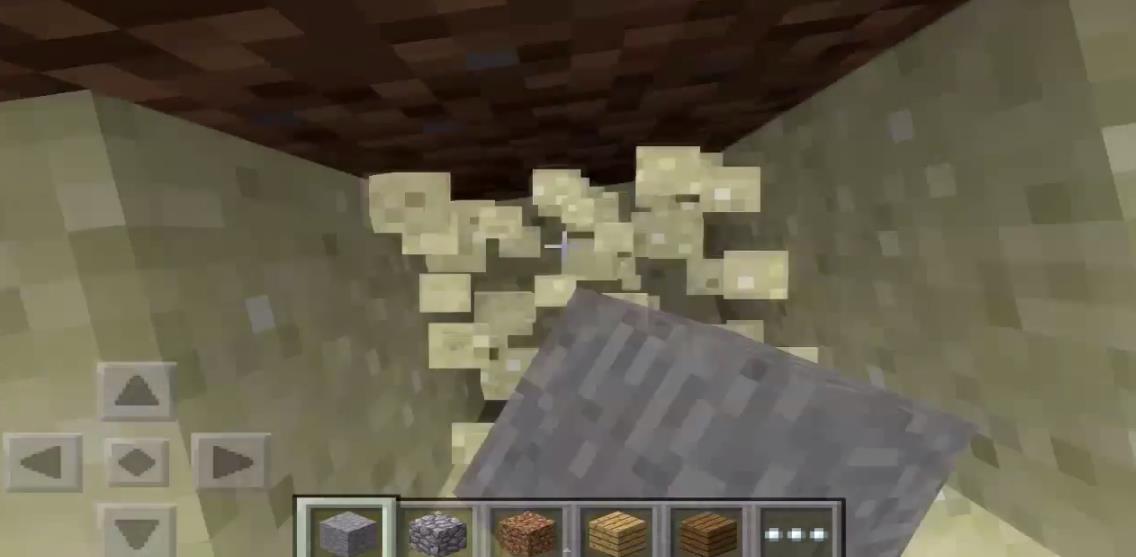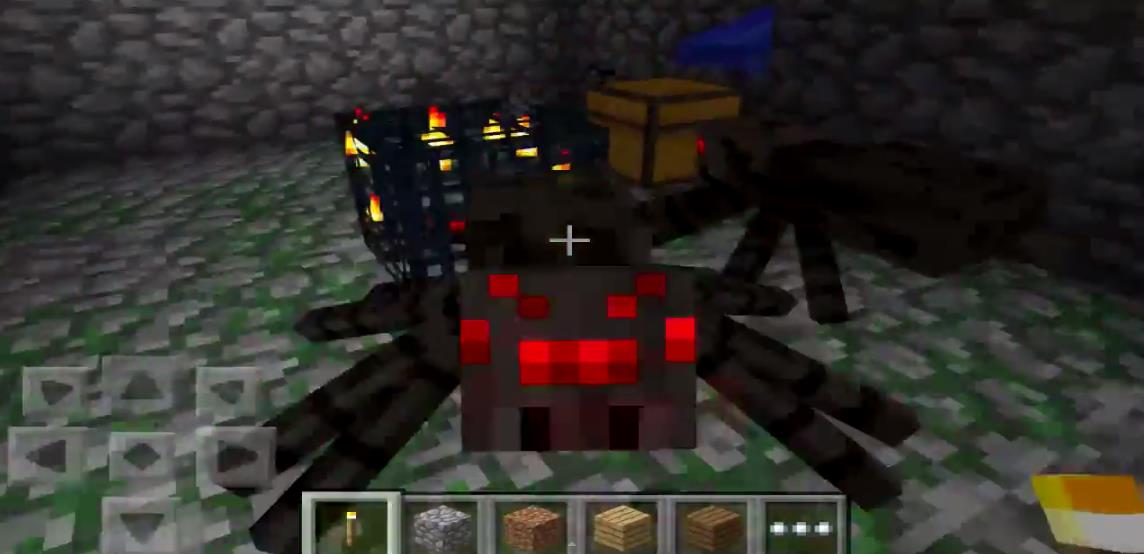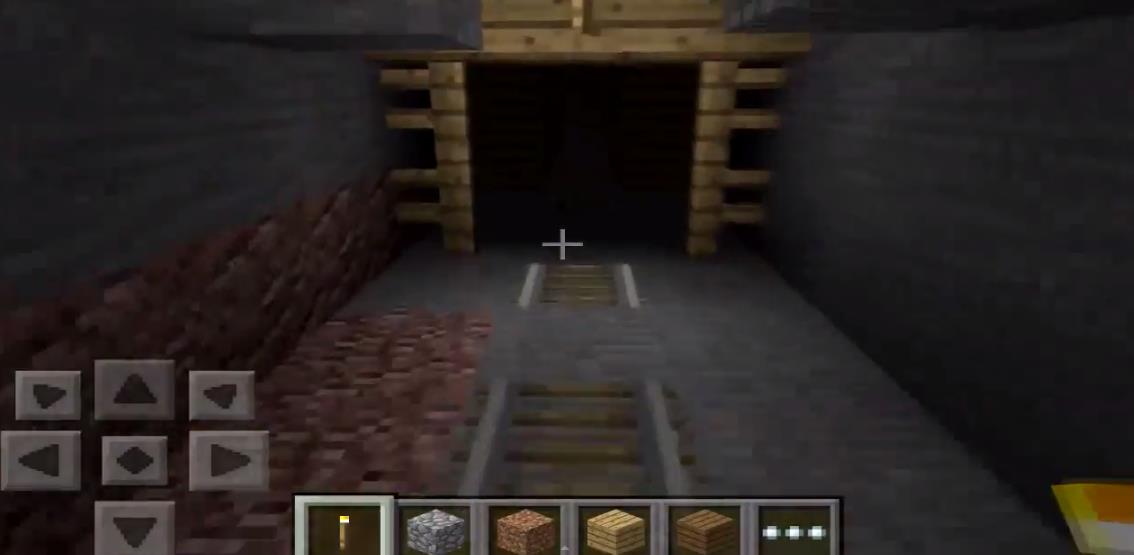 There are lots of other treasures to be found in the tunnels down there but that we leave for you to discover and let us know about in the comments!
Seed: 1406234787