In this seed you will spawn in a fantastic terrain consisting of a huge roofed forest and swamp biome on your right and rivers running along the sides of the biomes nicely.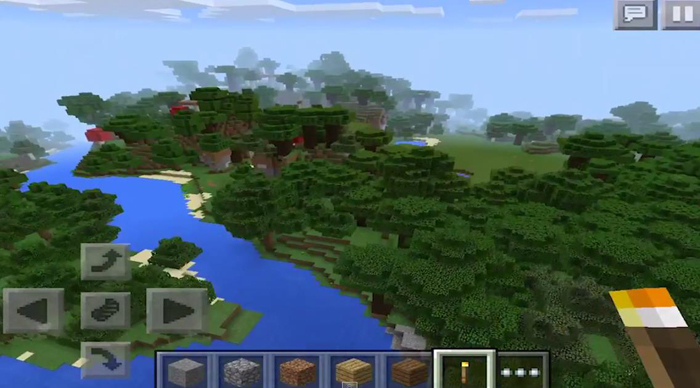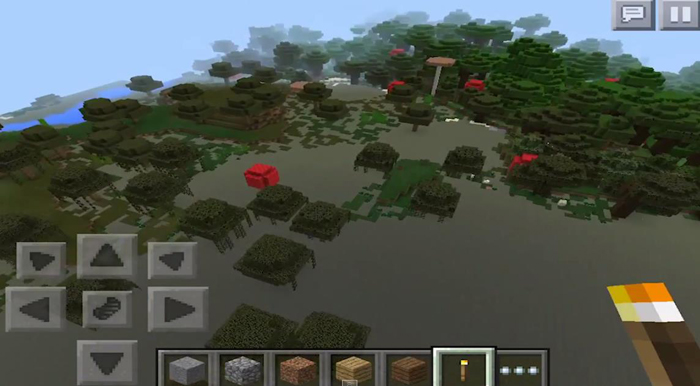 To find the dungeon you need to get back to the first roofed forest which you flew over and the large open field in it and locate the following area that's marked with a circle in the image allow. Somewhere in that area you will find a little open hole leading down to a tunnel.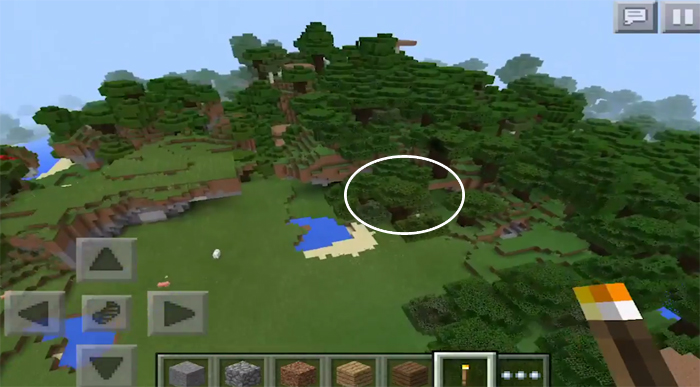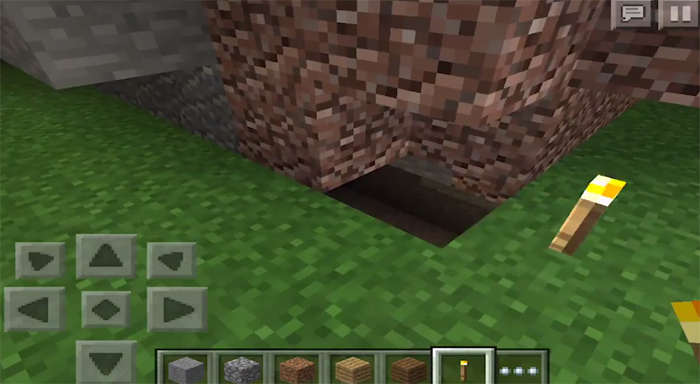 If you get down there you will get to a tunnel which you can explore if you like to.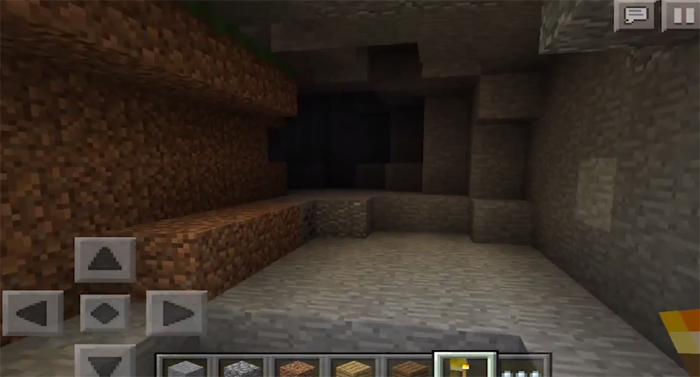 If you get up from the tunnel and where you came from and walk underneath the overhang that's close to the large open field which we mentioned further above or as seen in the image below you will get to a large cave.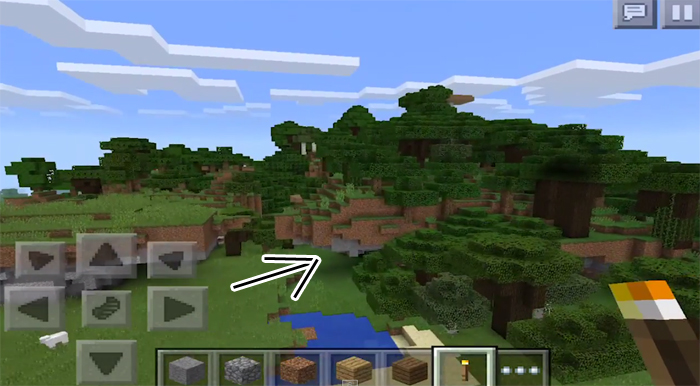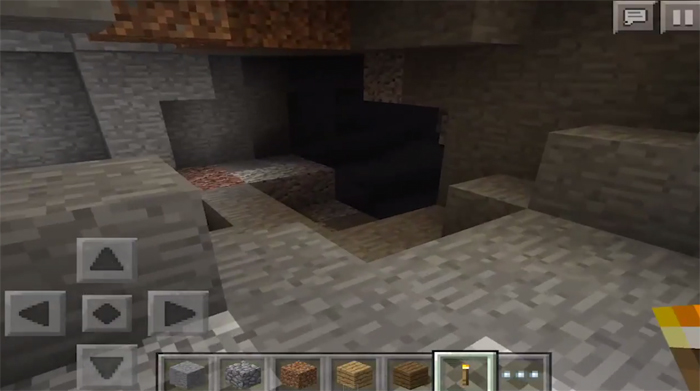 In the cave just follow the water most of the way to get to the dungeon.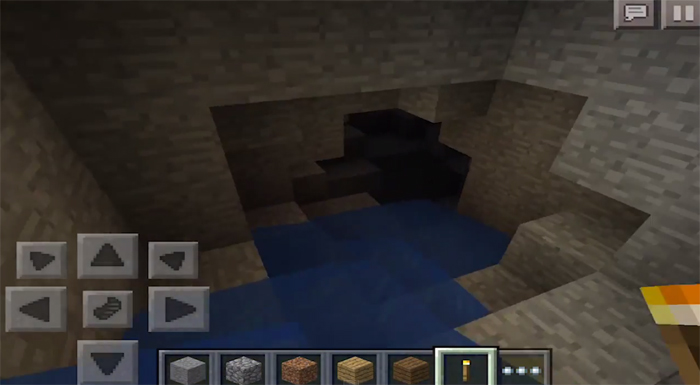 When you reach an end for the water you want to find the way which leads up a little bit as seen on the image below.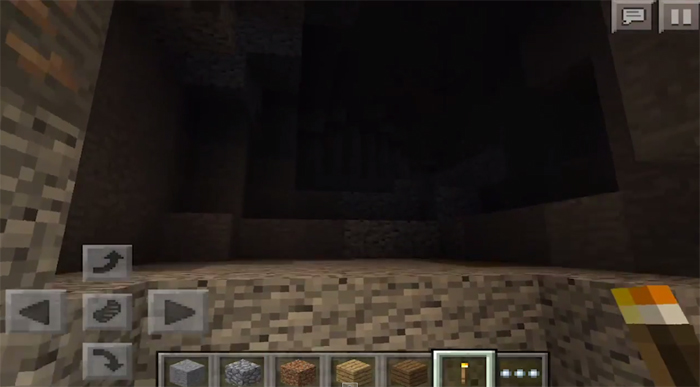 Soon enough you will see the dungeon which is accessible by no need of breaking any blocks. In the dungeon is two chests and a skeleton spawner.
Chests Contain:
Wheat x 10
String x 8
Gun Powder x 2
Bread x 1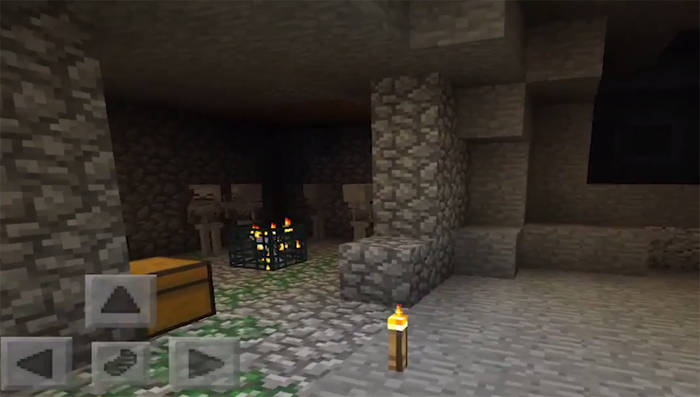 Seed: 1416082668