There are no trees to be seen on the island which means it is going to be a very hard survival challenge as you can't create any swords or anything. Though, if you dig down you can probably find some cobblestone for pickaxes and then iron and other necessities to craft weapons.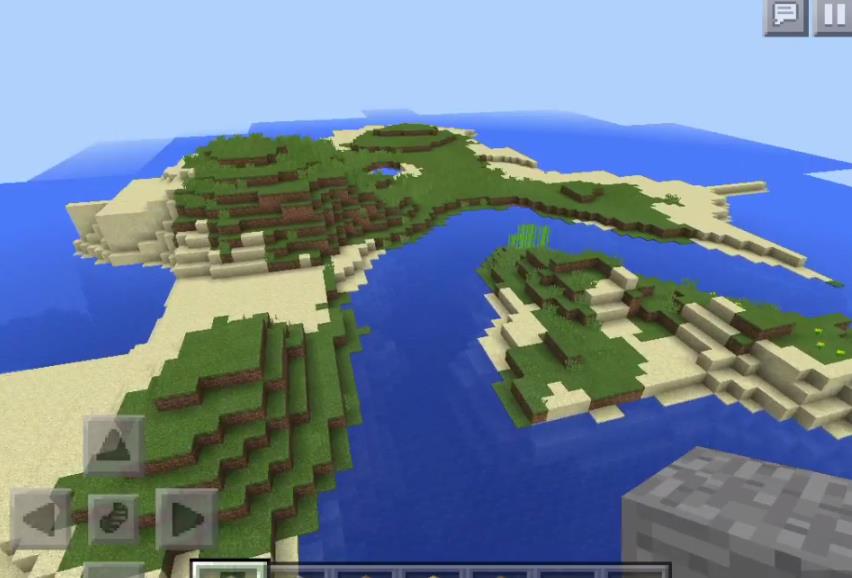 There are a couple of animals on the island but mostly small ones like chickens. Make sure to think thoroughly through how to use each resource (animals etc) before eating them.
Next to the island you spawn on is another smaller island with a couple of sugar canes on the shore. The sugar canes can be used for food or to create paper if you need that.

Seed: 
1419964984