Village islands are probably one of the most types of seeds in Minecraft PE. And here today we share with you another. The village is located in the center of the island stretching out on top of two other smaller islands located closely to the main island.
Found by: ElCreeper102
What makes this particular village island stand out compared to similar ones is that it has a blacksmith with incredible items:
Emeralds
Gold ingots
Iron ingots
Food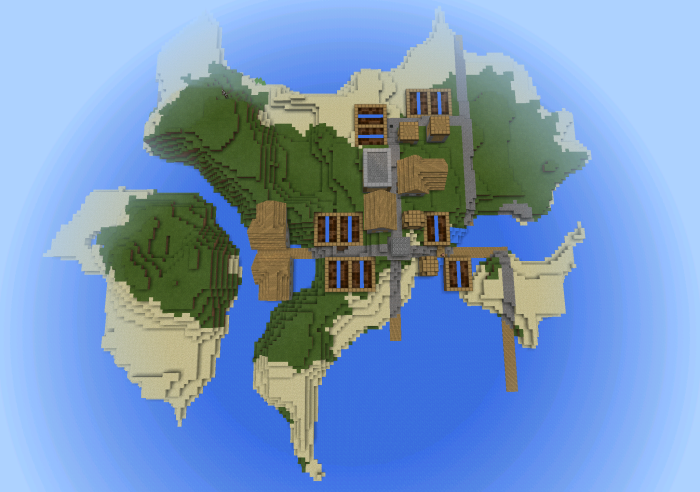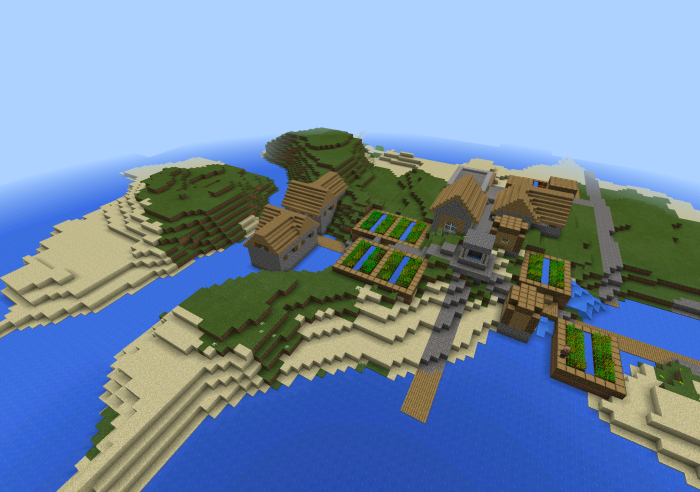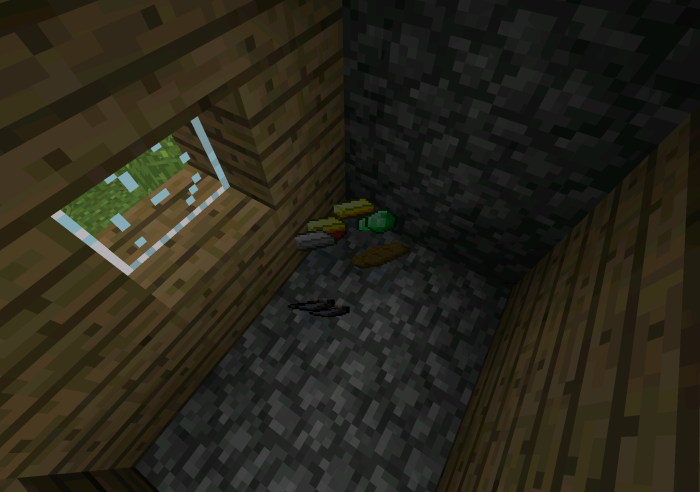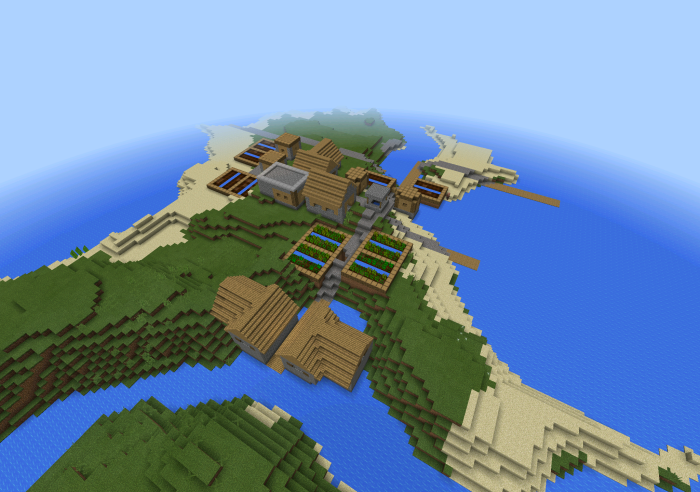 It's definitely the perfect seed if you are looking for a survival type of gameplay but having villagers as your companions and their farms to harvest.
Seed: 1427837471