The spawn is in one end of the triple village. The triple village is really something out of the ordinary because it offers three blacksmiths, a little forest situated on top of a hill with some houses and parts of the village have also been generated in the water.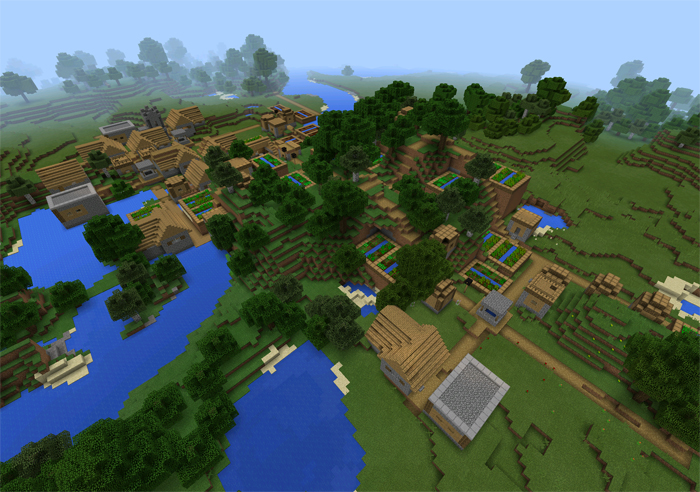 If you go through and check each chest of all blacksmiths the following items are what you will find.
2 iron ingots
3 saplings
8 apples
3 iron leggings
1 iron boots
5 ink sacks
Not a bad loot for just starting out on an adventure, don't you think?
[gallery link="file" columns="2" size="medium" ids="17360,17361"]
Seed: 1568214861