The spawn is on one of the walking paths of the village which is split up in three different types of biomes: a swamp, an extreme hills and a plains biome. The surrounding area with the huge mountains look really amazing.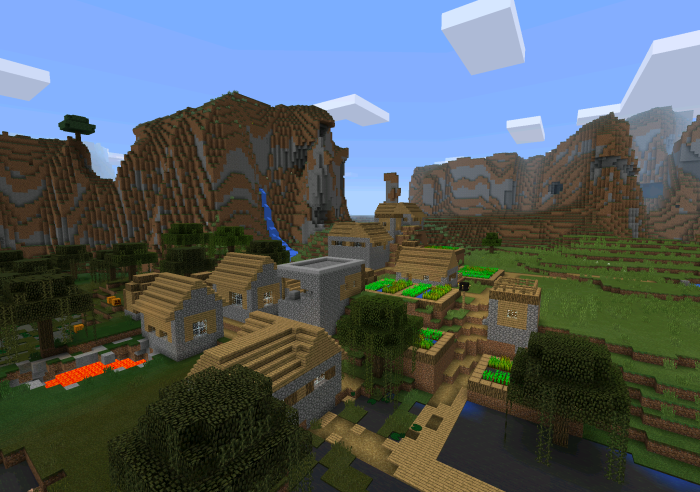 The blacksmith's chest got some great items waiting for you.
2 emeralds
2 gold ingots
2 apples
1 iron helmet
A unique addition to the village is the pool of lava. Just be careful that you don't fall into it!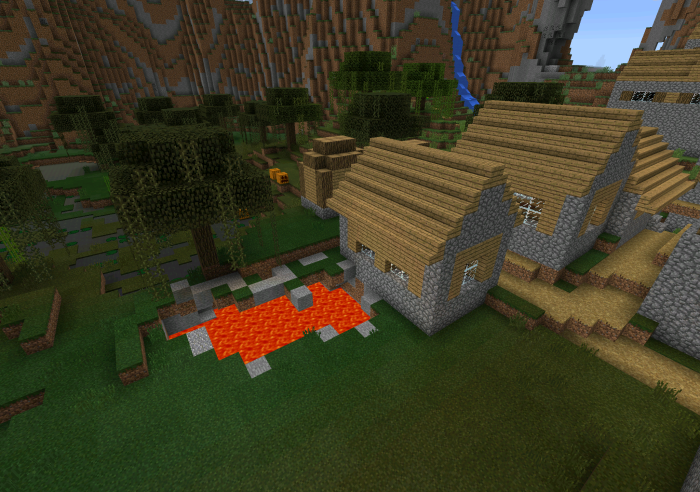 To get to the stronghold find the well in the center of the village and dig down until you drop into the stronghold stairwell.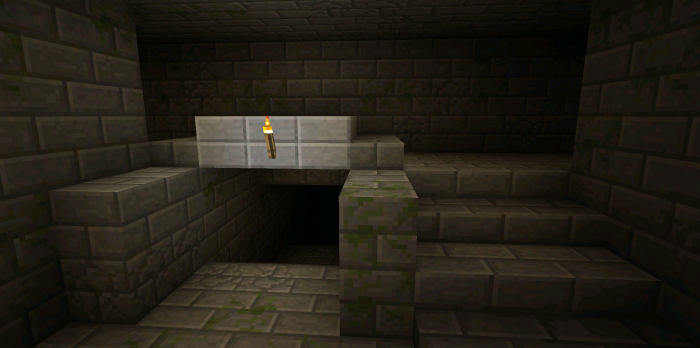 Seed: -1795643816