In this seed you will spawn not far from a triple village which is situated in four different biomes (mesa, desert, plains and savannah). The triple village got a few fun oddly generated structures, such as the double house (two houses on top of each other) and a balcony.
[gallery columns="2" link="file" size="medium" ids="14137,14136"]
This image demonstrates best the extreme variety of biomes in where the triple village is situated. On the far left you can see the orange mesa biome, then comes the desert and then the plains and savannah.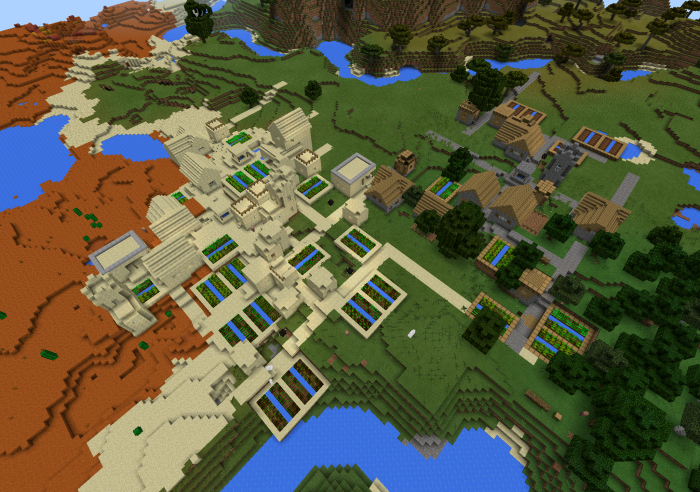 Here's the fun double house with a balcony which we mentioned in the beginning. Down below the house is also a small pool of water which you could use as a swimming pool.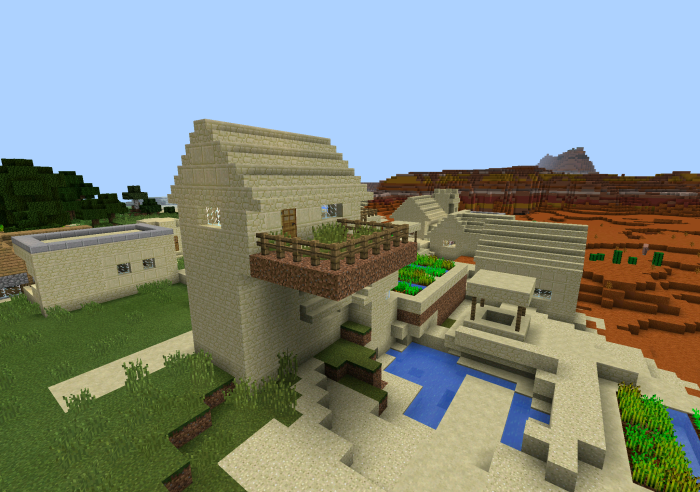 In the triple village you will find two blacksmiths and in the chests you will find the following items.
7 apples
1 saddle
4 ink sacks
4 obsidians
1 iron helmet
1 iron boots
1 sapling
Seed: -192827