To get to the exposed dungeon turn to your right at spawn so that you face a mesa biome. Head in that direction and follow the border of the mesa mountain on your left and until you bump into the dungeon. For more exact instructions how to get there see the images below.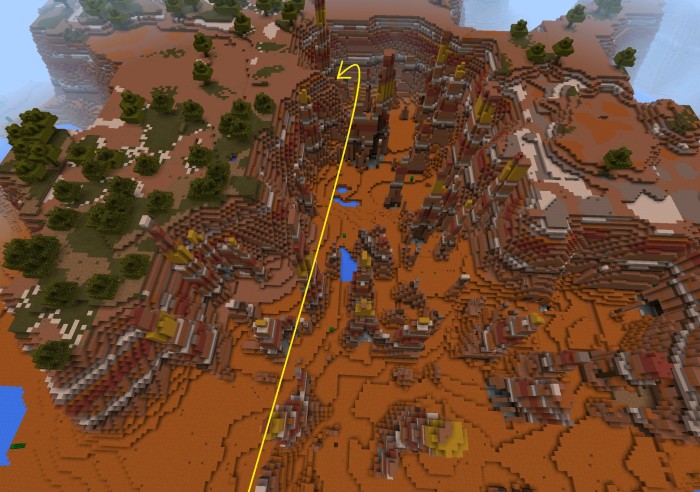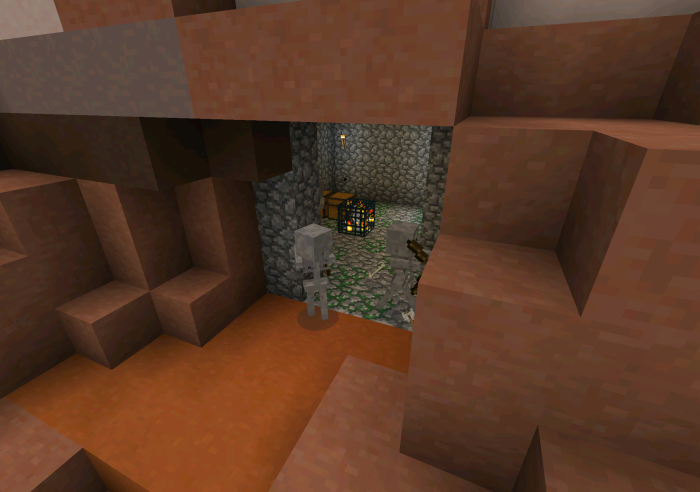 In the dungeon you will find a skeleton spawner and two chests. The chests combined got the follow items.
10 iron ingots
5 wheat
6 strings
1 bucket
1 gunpowder
It's definitely great items to start out with as you can craft some really good equipment like swords and pickaxes with the iron.
Seed: 27531