The three-headed ghast is a boss mob which makes its first appearance in the third episode (Jailhouse Block) of Minecraft: Story Mode Season 2. The three-headed ghast is larger than a normal ghast and it has three different faces. It is dark gray in color and it has red eyes. It's naturally hostile toward players which get too close.
Creator: 
Jujustyle7
, 
Twitter Account
Updated: 
31 October, 2017 (
read changelog
)
How does it work?
The three-headed ghast replaces the ordinary ghast and as a result you will find it spawning in the Nether. You can also use a ghast spawn egg to spawn them in the Overworld. It is naturally hostile, so be careful.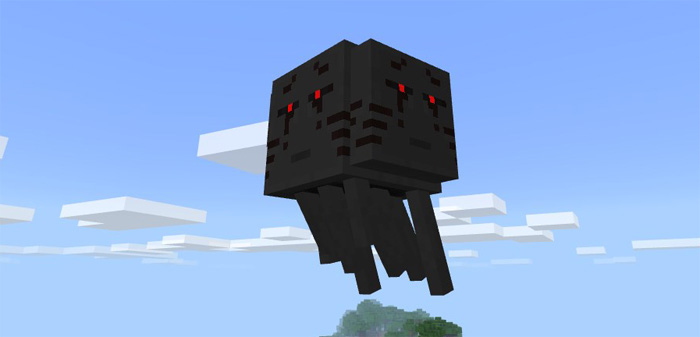 Once you get close enough it will open its mouth and start spitting fireballs. A fireball impact causes 18 attack damage as well as a fire explosion.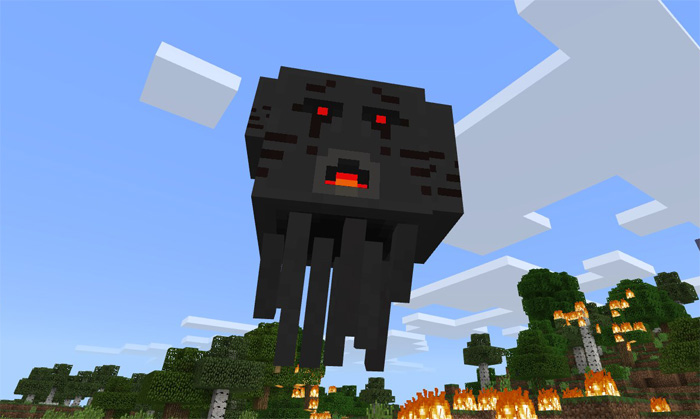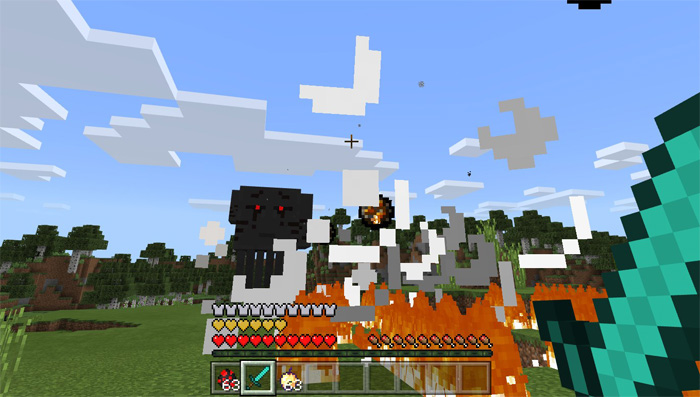 General Information
Replaces the Ghast
Health: 400 hearts
Shoots 25 rapid fireballs. Direct hit causes 18 damage and a fire explosion.
Drops diamonds, TNT, fireballs, gunpowder and ghast tear.
Video Review
https://www.youtube.com/embed/j_50yMkqTCw
Changelog
Download Resource & Behavior .McAddon
Activate the packs for a world in-game
You can get a .ZIP file for this addon here.