The sword is an extremely heavy weapon that no one can lift or wield. It's only a person of true Loyalty and Royalty who can lift this sword. One day there was a young boy named Aaron who managed to hold the weapon for the first time in history. His name was Aaron so that's why it's called Aaron's Long Sword.
Creator: 
WindLight
, 
Twitter Account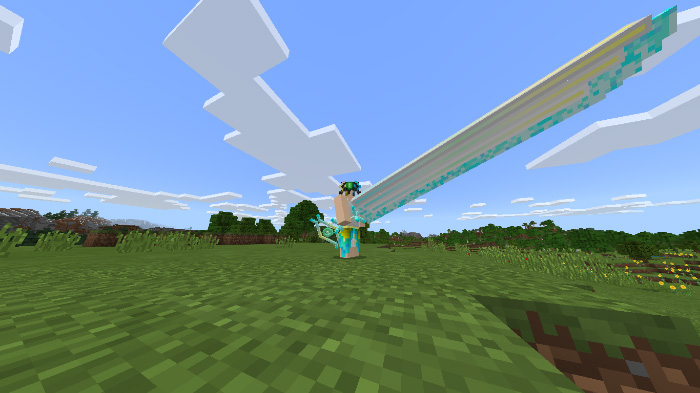 Effects
Speed  4
Strength 20
Jump Boost 4
Regeneration 20
Fire Resistance 5
Water Breathing 1
Night Vision 1
Absorption 15 – Absorb the impact of explosion
Slow Falling 2 – You need to restart your world if you didn\'t see this effect
Caution
You need at least have best performance on your device
You need to Restart your World when the Slow Falling effect didn't work
You need to Avoid the changing texture packs
Please do not steal or copy my own work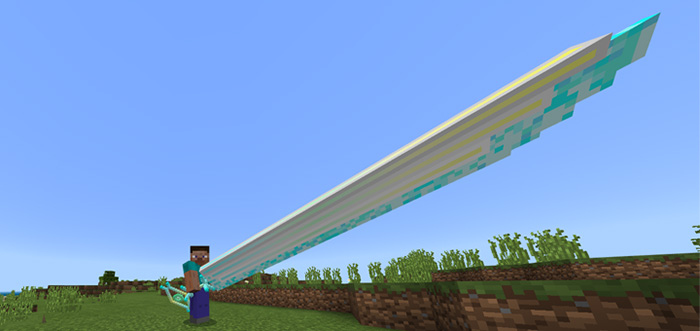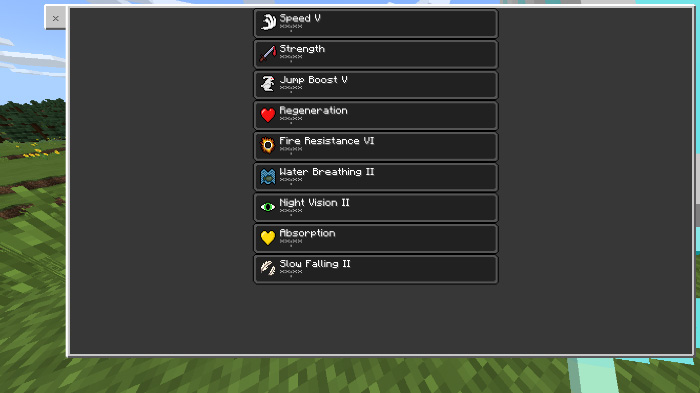 Installation
Apply the packs for a world
Create the world
You can get a .ZIP file for this addon here.