If you are looking for a way to quick and easy get items and blocks or change specific gameplay options in Minecraft PE then you can use the this mod to control the game extensively.
The Advanced Too Many Items mod is an upgraded and more fancy version of the older one. Both function in similar ways but this one offer better functionality, more options and a more beautiful user interface.
Creator: MrARM, Twitter Account
Features
Includes all items/blocks, even custom ones in mods
Heal/kill
Set spawn point
Day/night
Enable day/night cycle
Teleport system
Spawn mobs
Remove nearby mobs
Set nearby mobs on fire
Set nearby mobs HP
How to use?
In the top-left area of the screen there will be a M button which when tapped on opens a graphical user interface. Here you can select any kind of item or block you want.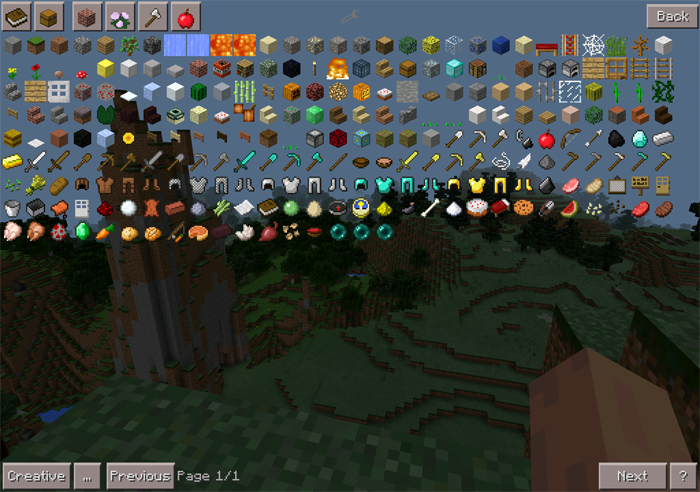 To get to the tools options tap on the three dots in the bottom-left area in the main menu. Here you can select gameplay options and manage entities (mobs).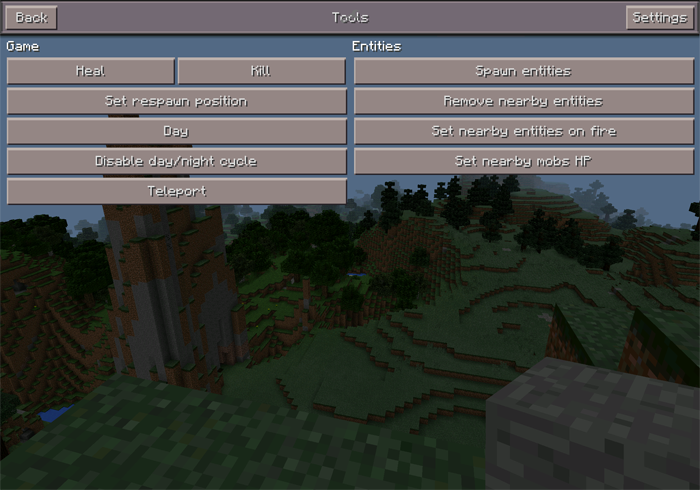 For example, the Spawn entities function allows you to spawn mobs of your desire simply by tapping on the ground where you want them to appear.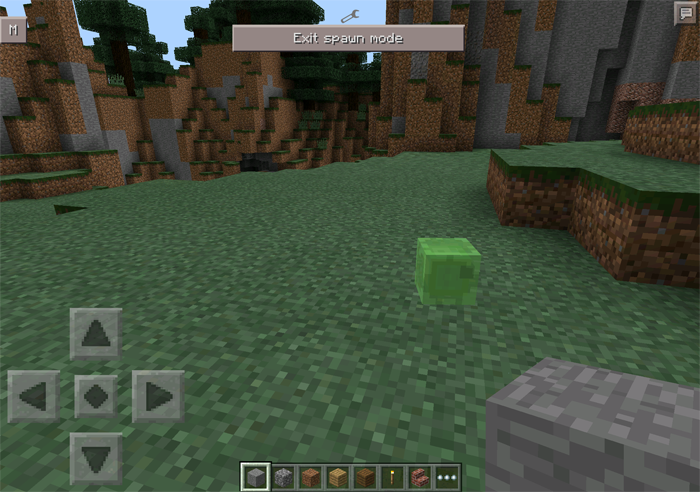 In the settings options you can toggle on and off several useful functions such as the ability to sprint, change the M (Too Many Items) button location and more.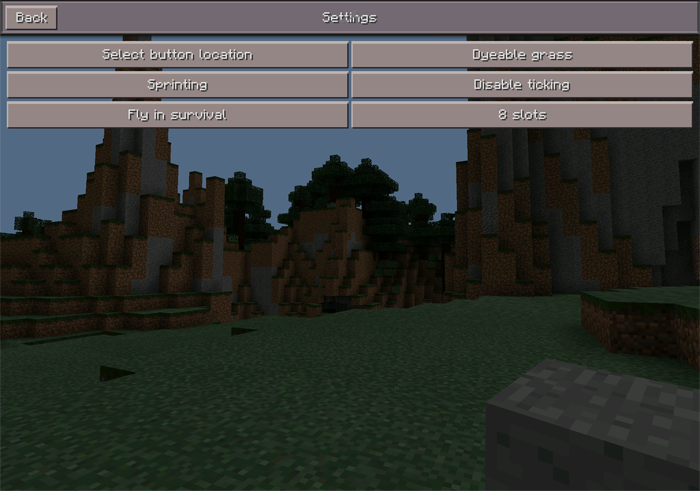 Even though the video below says there is an X-Ray function in the mod - it's not, at least not anymore!
Download (latest version of Too Many Items, currently known as Toolbox (v0.13 and above)
Download Too Many Items mod (v0.11.x and below)