AdvancedFactory aims to add modern machines in your world, such as quarries, to facilitate the basic or even difficult functions of Minecraft. In this third version of the Addon, I am adding several new features and new textures to the addon.
Ores
Steel:
It arises from the improvement of iron when heated in the powerful oven, it is the main ingredient of the machines. It contains these variants:
Steel Ingot recipe (Powerful Furnace):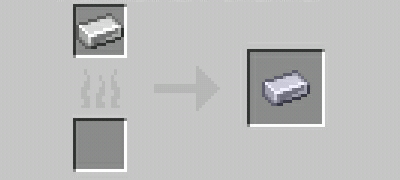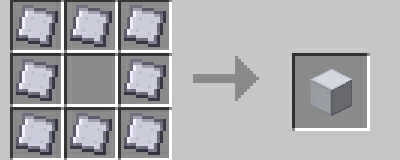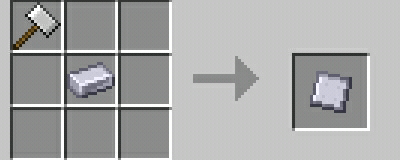 Copper Ore:
More common than tin, it can be found between layers 70 to 20 in groups of up to 10 blocks. At the moment it has no use, just added to prepare future updates. It contains these variants:
Copper Ore;
Copper Ingot recipe: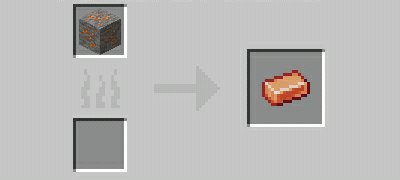 Tin Ore:
More common than uranium, it can be found below layer 40 in groups of up to 6 blocks. Useful for making batteries. It contains these variants:
Tin Ore;
Tin Ingot recipe: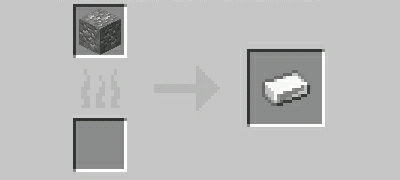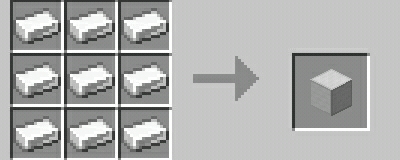 Uranium:
Appears below layer 60 in groups of up to 4 blocks. Uranium is extremely radioactive and is used to build nuclear bombs. It contains these variants:
Uranium Ore;

Radioactive

Uranium:

Radioactive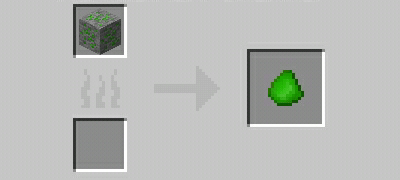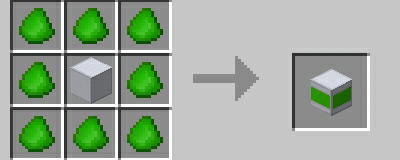 Energy
Common Battery:
Useful for making many recipes, and to start the first stage of the machines.
Discharged Battery recipe: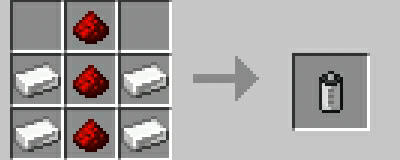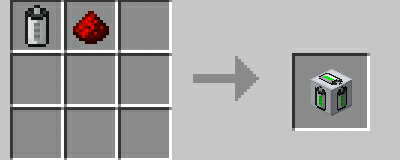 Note: you have to put it on the floor and break it to get the battery, I'm trying to change that as soon as possible.
Energy Storage (Battery Block):
Contains 10 energy levels and can be charged using a Solar Panel, very useful when working with machines.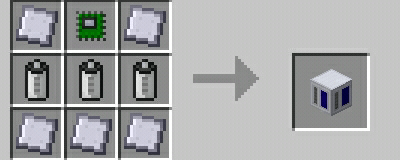 Solar Panel:
After being activated with a battery, it can charge energy storage during the day and can charge up to 4 at the same time.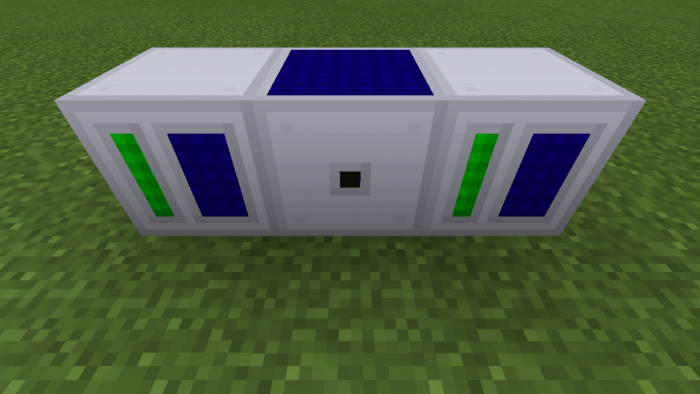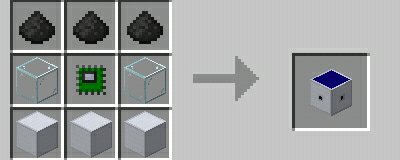 Quarry
Able to mine in a space of 15x15 (later you can increase or decrease the region), from the layer it is in until layer 0. Can mine all blocks except:

Bedrock;
Water/Lava;
End Portal Frame;
Barrier;
All types command blocks;
Structure Block/Structure Void.
To start, find a flat region and activate the Quarry with a battery: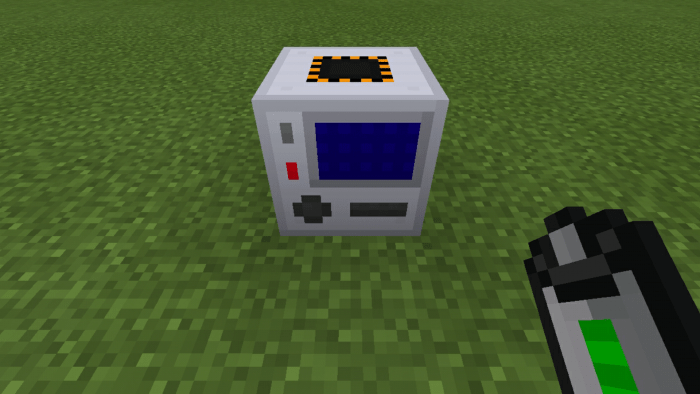 Make sure that the region is flat, once this is done, connect the quarry to the energy equal to the image below: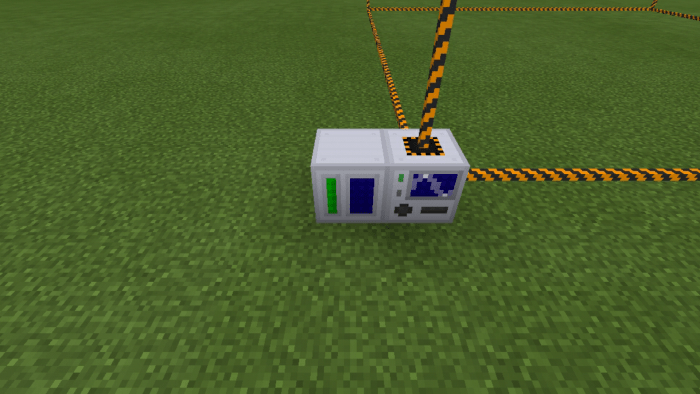 After the steps above, the Quarry will be ready to start mining. All mined blocks go to the Quarry block and can be removed by opening the interface at the top or using a hopper. The Quarry can be removed by breaking its block.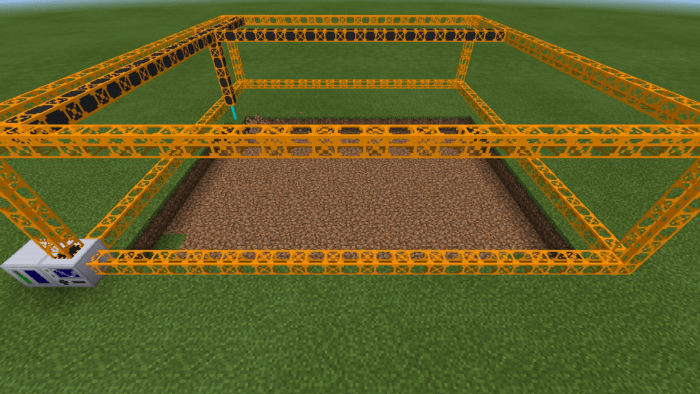 Note: we recommend that you use a Solar Panel, so that it continues to function properly.
- Quarry recipe: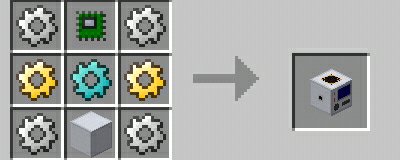 Nuclear Bomb
Nuclear bombs after the explosion, contaminate the region with radiation and poison any entity that dares to face it. Items are corroded and only faster in the radiation region.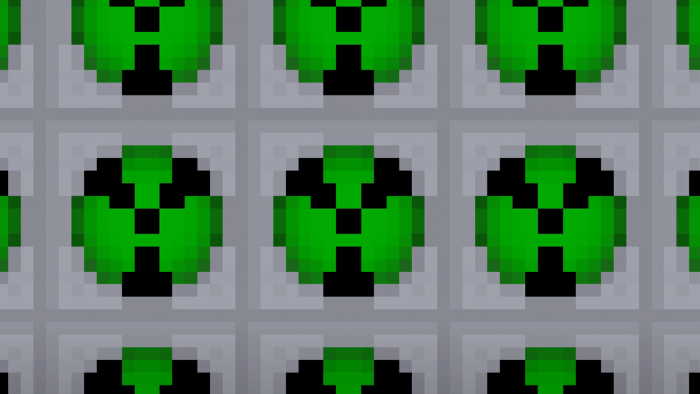 Activating it is simple, just use a battery and that's it, after a few seconds the explosion happens: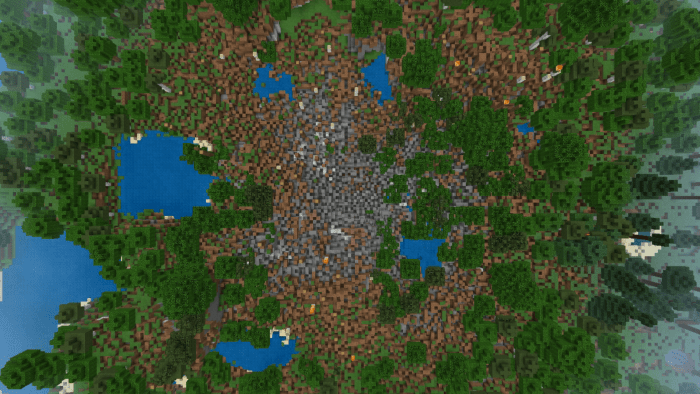 - Nuclear Bomb recipe: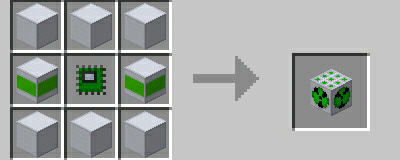 Auto Colletor
After being activated with a battery and energized, it will pull all items within a 10x10 radius towards you.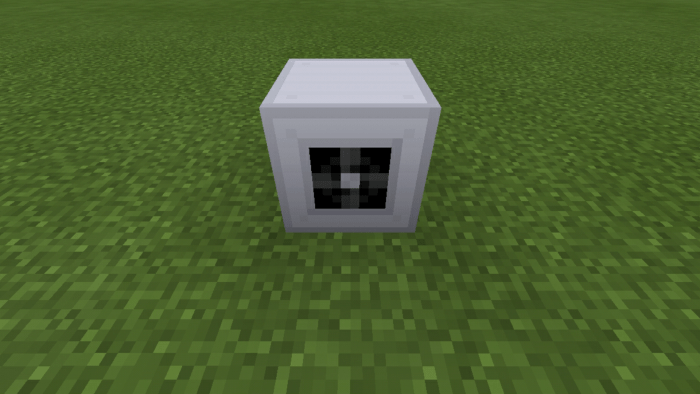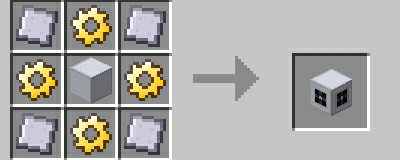 Other Recipes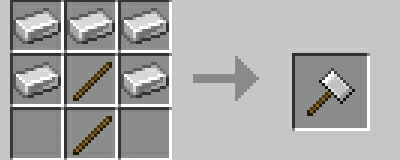 Coal Dust (Powerful Furnace):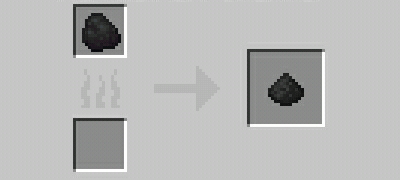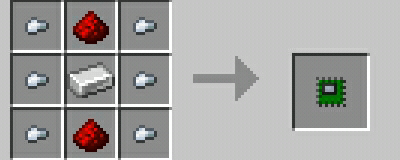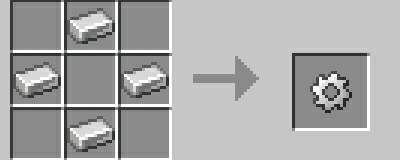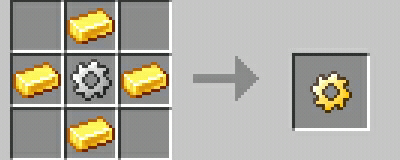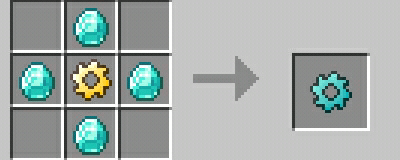 Bugs
- Addon contains several bugs I don't recommend using in survival;
- Currently there is an error that when closing the game without saving, the quarry may stop working, unfortunately it has not yet been possible to solve it, and to revolver just destroy the quarry and replace it again. The error does not happen if you save the game correctly.
Language
Currently the addon is available in: English and Portuguese.
Select version for changelog:

Changelog
 - Added Solar Generator;
 - Added Automatic Collector;
 - Added Copper and Tin Ore;
 - Added Steel Plate;
 - Added Hammer;
 - Added Coal Powder;
 - Added new types of Battery;
 - Machines now need constant energy to function;
 - Various textures and models remade;
 - Several recipes have been changed;
 - Quarry can now mine up to layer 0 (This means it can be used in flat worlds);
 - Holding Uranium ore and Uranium now deal damage to the player;
 - Area with radiation now corrodes items that are on the floor, causing them to disappear after a certain time;
 - Several errors corrected.