The Aether is a heaven dimension in Minecraft which is a part of the popular The Aether II mod. The general idea is to add an entire new realm to the sky of Minecraft, something similar to the Nether but instead of lava and hellfire it is more like a heavenlike experience with fluffy clouds and beautiful views.
Creator: Goreckicraft123, Twitter Account
Here is an overview which showcases most of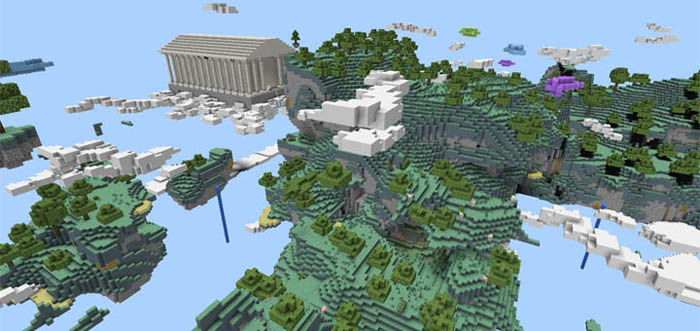 This majestic temple is the largest structure in the map. It's probably supposed to be the house of god. inside you will find monster spawners and a throne room.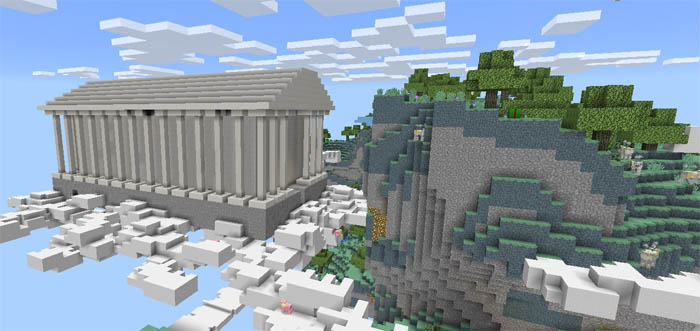 In the following image you will see a room which is a part of one of the dungeons in the map.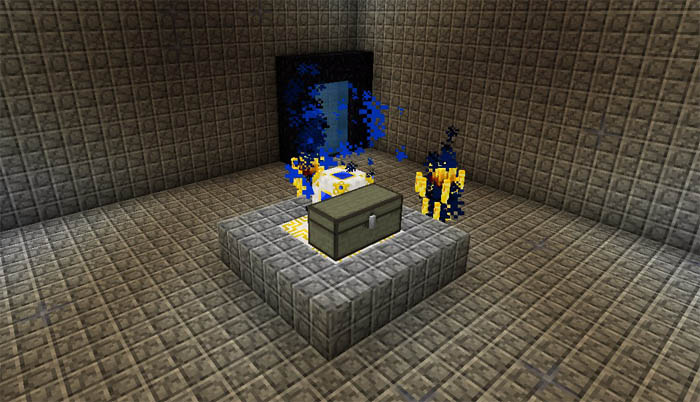 Here is the throne room which we mentioned earlier. Sit down on the throne and feel the power of god.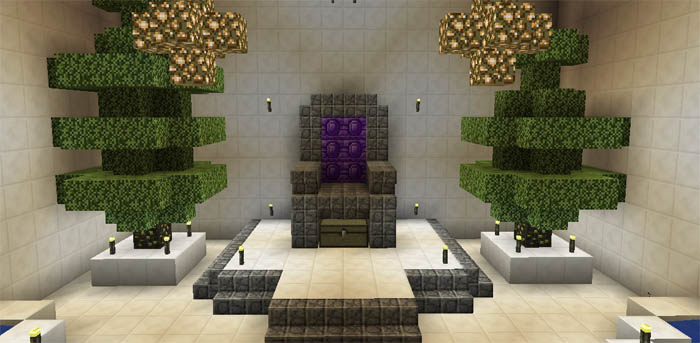 Install Guide
This map only works for version 0.15.6 and below. It works for Android, iOS and Windows 10 ( or any other Pocket Edition devices).
Use one of the download links below to download the map and textures.
Extract the compressed file to obtain the textures (folder) and map (folder).
Copy the map and paste it in your minecraftWorlds folder.
Find one of the texture pack install guides in one of the menus on the site to install the texture pack.
Find the map in tge world list and play!