With this add-on implement to your Minecraft the suits of the crewmates of Among Us so you can become a crewmates and it works as if it were a suit of armor, add several colors and including the mini crewmates as hats.
Creator: ArathNidoGamer, (Twitter)(Youtube)(Donation).
Warning:
This add-on was published on MCPEDL.COM, it is not allowed to publish this add-on on other websites or applications of Minecraft Addons without the permission of the creator.
If you will review this add-on for youtube leave credits, put the download link from mcpedl and not put the direct download link or create your own download link or you will receive a complaint.
This add-on adds 12 suits, they work like armor and you can make the white crewmate suit in survival mode using this recipe: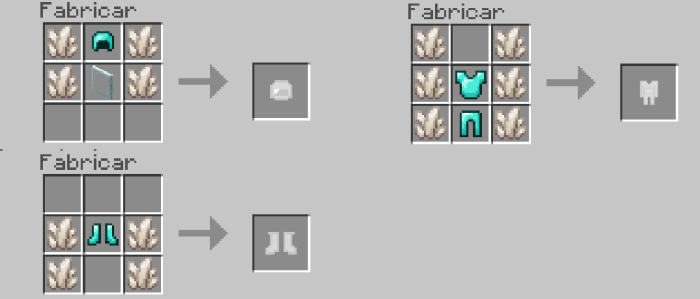 If you want to choose a color of your choice use the stone cutter, put the white suit and select a color, the mini crewmate's hat will need a leather helmet: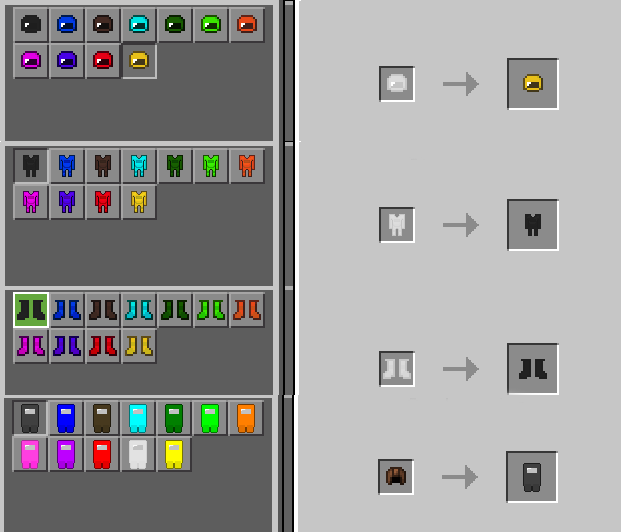 To use the suit you must place the boots in the boot slot, the complete suit is placed in the leggings slot, the helmet in the chestplate slot and the mini crewmate cap in the helmet slot: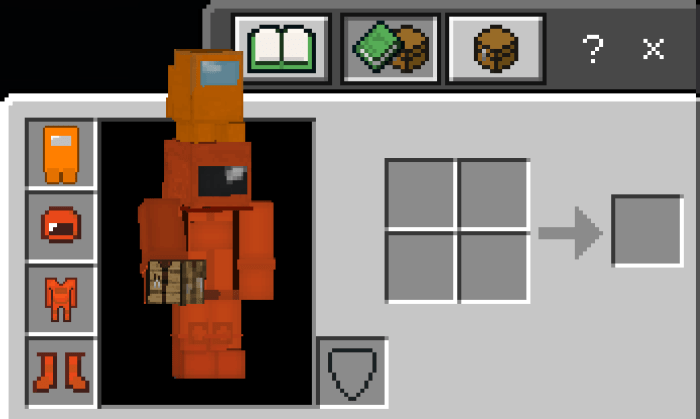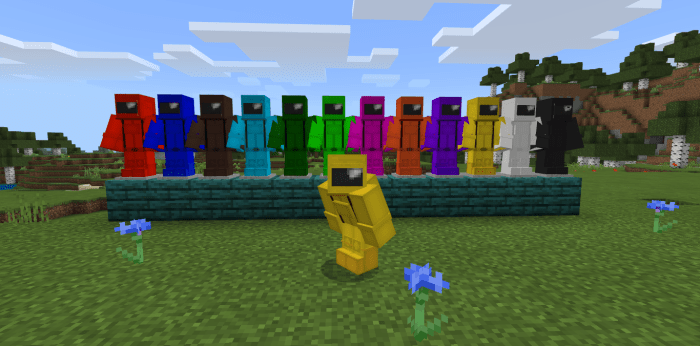 Level of protection:
Mini Crewmate Hat: 4
Helmet: 3
Suit: 14
Boots: 3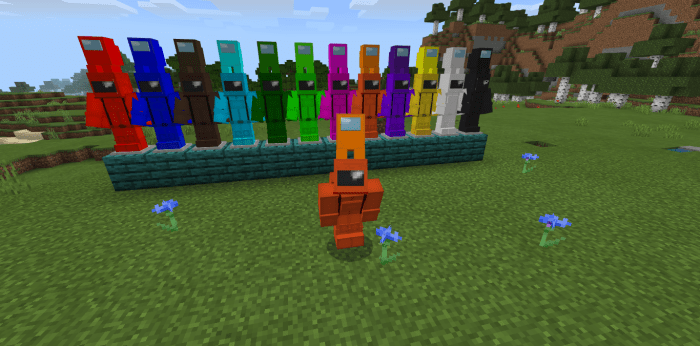 The complete suit fills the level of protection, it is unbreakable so you don't need to repair it and you can give it spells from the table or with the anvil.
This add-on is compatible with Hats Add-on.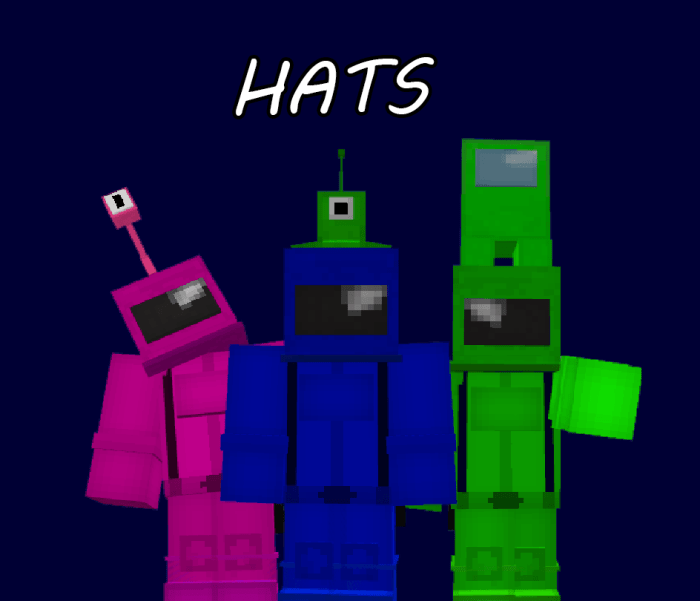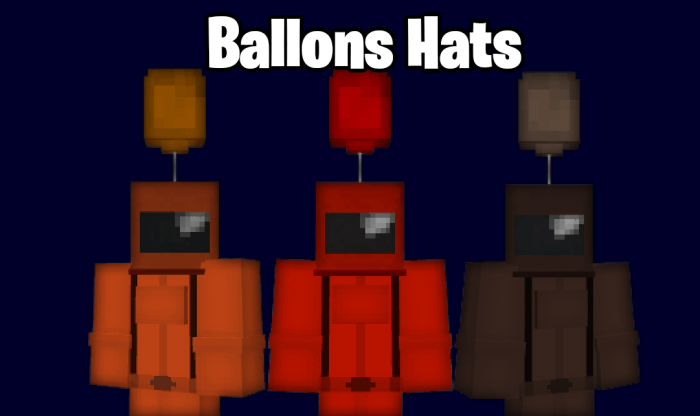 Select version for changelog:

Changelog
New caps were added:
Balloons in 12 different colors.
Fixed a bug in the texts of the boots.
Installation
Download Original Or Cartoon Version Resources .McPack.
Download Behaviors .McPack.
Apply the packs for a world.
Enable "Experimental Gameplay" in the world settings
Create the world.