Do you want to make your worlds more vibrant and alive? Then this texture pack is the perfect solution. It adds beautiful high-defition animations to more than 150 different blocks. One of the main features which I enjoy in this pack are the waving plants as it makes them seem more realistic. There are lots to see but I will let you explore most of that in-game by yourself!
Creator: 
Sprintermax
,
Twitter Account
Updated: 
16 January, 2017 (100+ new animations, more resolutions,
read changelog
)
Animated Blocks
To give you a taste of what this pack is like I have created a .GIF animation which you can view down below. Most of the animated blocks have HD quality (64x64 resolution).
Click the images down below to view the animations.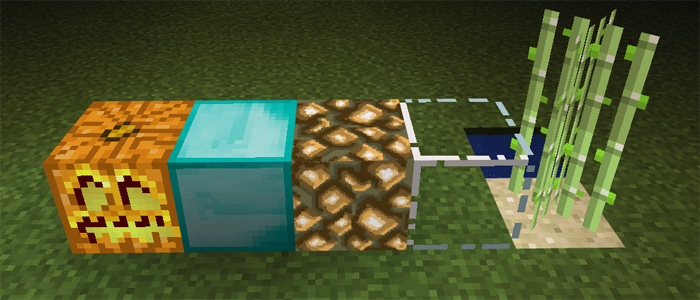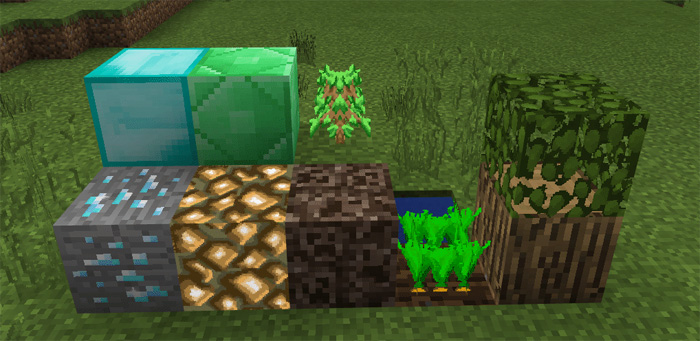 Which blocks have been changed?
You can also find a changelog section in-game by going to 
Settings
in Minecraft PE.
Beacon
Carrots (stage 1, 2)
Turned on Comparator
Diamond Block
Diamond Ore
Fern
Grass
Double Grass
Paeonia
Rose
Sunflower
Syringa
Emerald Block
Emerald Ore
Enchanting Table
End Frame Eye
Allium
Blue Orchid
Dandelion
Houstonia
Oxeye
Furnace turned on
Glowstone
Gold Block
Gold Ore
Leaves

Acacia
Oak
Birch
Jungle
Spruce

Nether Wart (stage 1, 2)
Potatoes (stage 1, 2)
Pumpkin face turned on
Powered Activator Rails
Powered Golden Rails
Redstone Block
Redstone Lamp turned on
Redstone Ore
Repeater turned on
Saplings

Acacia
Birch
Jungle
Oak
Dark Oak
Spruce

Slime
Soul Sand
TNT
Torch
Lily Pad
Wheat (stage 4, 5, 6, 7)
New Animations (changelog):
Download Resource .McPack
Open Minecraft PE
Go to Settings > Global resources > Activate pack
You can get a .ZIP file for this pack here.