This addon adds six new animated entities to the game. These sword pedestals should only be used as decoration and should not be used as your primary sword storage because it does not keep the sword's enchantments.
There is one sword pedestal per sword in game. The empty sword pedestals can be crafted using a redstone block and stone bricks.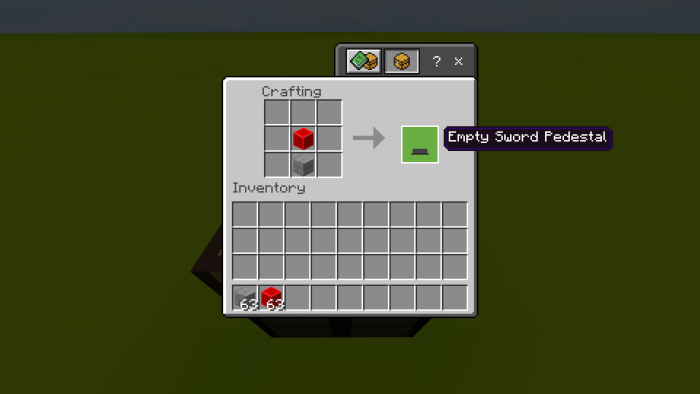 After crafting the empty sword pedestal, the player can then proceed to craft a sword pedestal by combining a sword with the empty sword pedestal.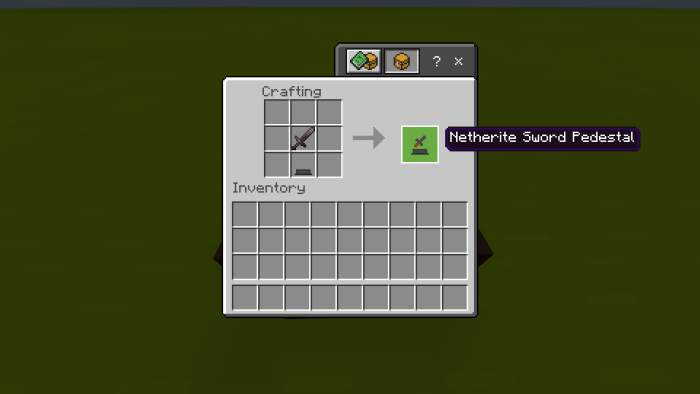 Tip:
If you are going to place multiple sword pedestals in a row, I recommend using dispensers to spawn the pedestals so that the animations are in sync.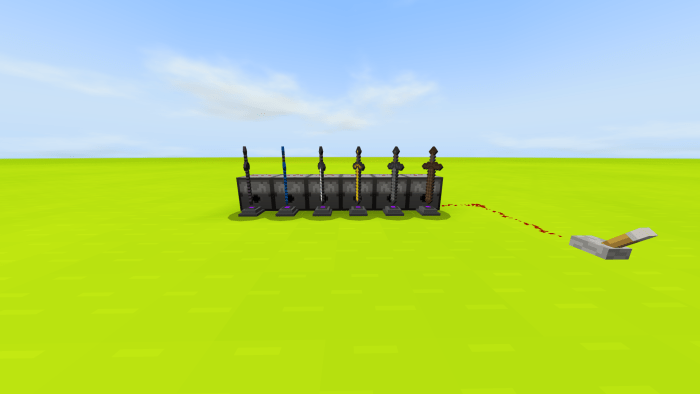 Installation
Click on "Free access with ads"
Click on "Discover interesting articles"
Wait 10 seconds and click "X"
Click "Continue"