The AVA Music Festival is a yearly EDM Festival where famous artists such as DJ Martin Garrix, Jay Hardway and many other DJs have played. This map is supposed to be a replica (or at least inspired by) the AVA Music Festival which took place in Myanmar last year (2016). This map features a big stage and a control panel which can be used to fully control the lights, LED screens and fireworks on stage.
It's a really cool map which lets you arrange your own music shows in Minecraft PE!
Creator: OSK Oak soe khant, Facebook Group
The spawn is on a large parking lot in front of the festival area. Walk through the entrance to enter access the festival.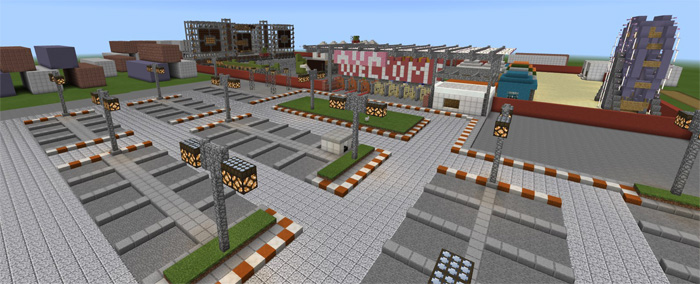 There are lots of visitors which have come to see the show. You can spawn more by using the villager spawn eggs.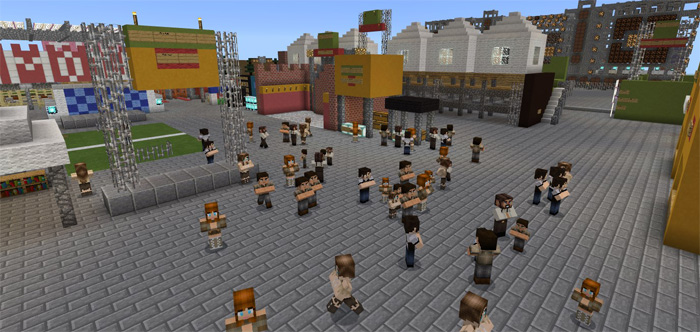 Let the show begin!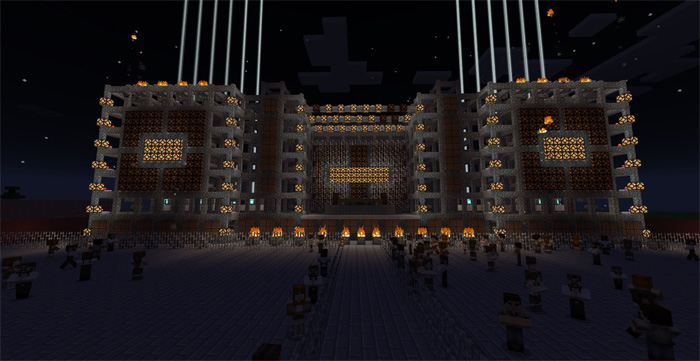 All of the lights, fireworks and so on can be controlled at the control table. To run this show you'll need at least a couple of players.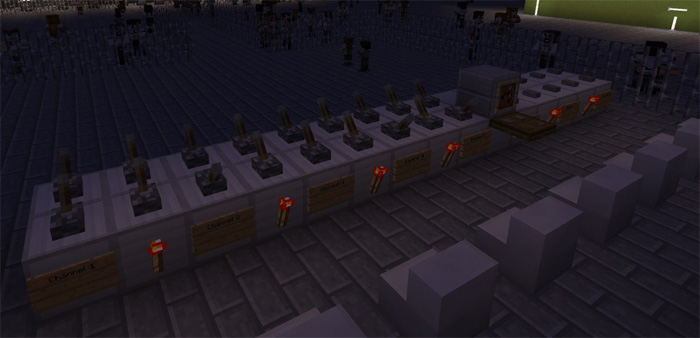 Here's a DJ skin which you can use. There isn't any music so you will have to use YouTube, Spotify or similar if you want to simulate a DJ show in-game.