Have you ever wanted to eat baguette in Minecraft bedrock edition but there isn't any? Well then this addon is for you! This addon adds baguette to minecraft bedrock. This addon was inspired by CommandGeek and ItsFundy so credits to them.
You will need 3 pieces of bread to craft one baguette and when you eat one baguette, it will give you 2 and a half food bars like the one made by commandgeek. This item is not stackable and doesn't give any effects.
Crafting Pattern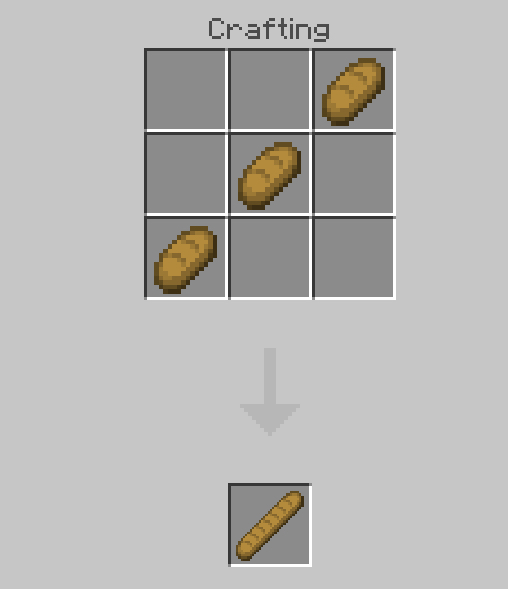 Select version for changelog:

Changelog
- Made Items Convert To Slightly Eaten Baguette And Half Eaten Baguette Like CommandGeek's Java Datapack.
Installation
Enable holiday creator features and additional modding capabilities on the world settings or this won't work. activate both of the packs as well.