Banglamine City is a vast city to explore. This city is made up inspired by Bangladeshi urban architecture and infrastructure. It was the most popular creation among the entire Bangladesh Minecraft community; this map project was directed by Renderphoenix creatives , which was previously known as "MINEhutt Studios"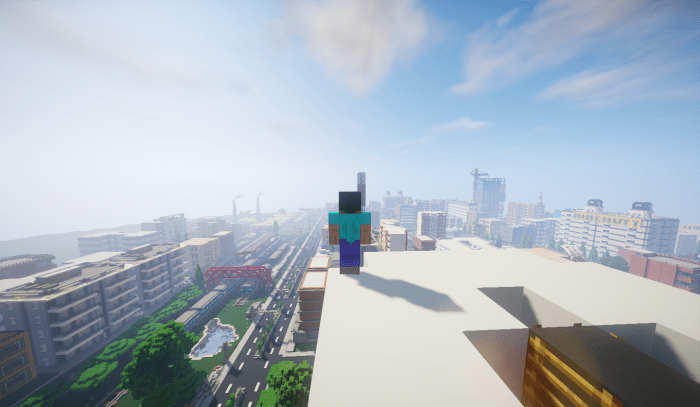 This city is built on a flat world, with a massive area. The whole city is surrounded by borders. There are many types of buildings in this city that are made as a replica of the real-life building of Bangladesh.

This city model inspired by Bangladeshi urban architecture and infrastructure. This map has realistic and interesting areas to explore such as 'Shongshad bhaban', 'Baitul Mokarram Mosque' etc.

Banglamine city includes streets and paths, residential and commercial areas, local markets, 2 railway stations, parks, Slums, Stadium, etc.
Here are some shots of this city taken with a java edition modded Render.
Crop fields beyond the city: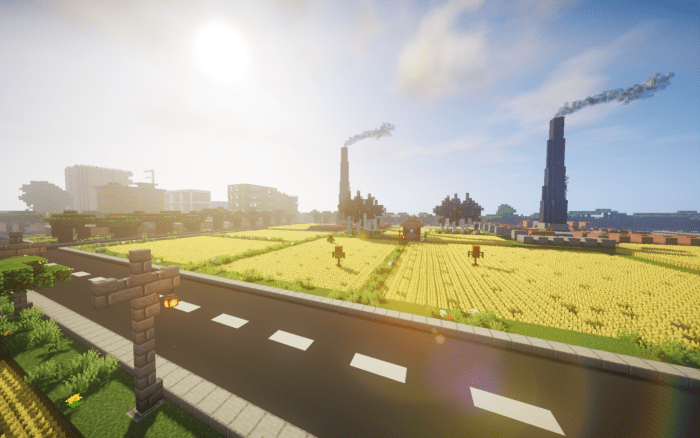 National memorable Building: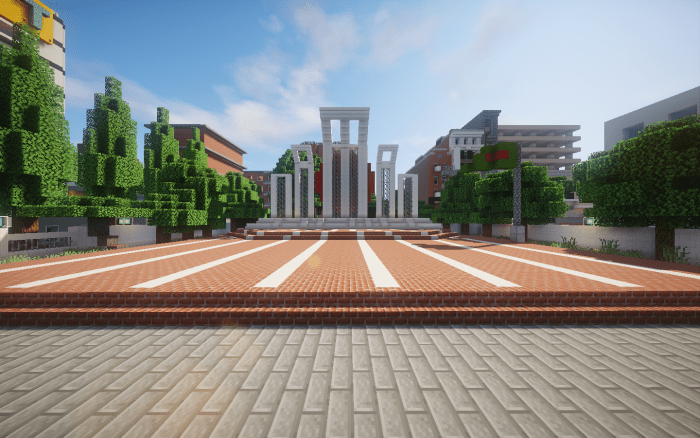 National Mosque: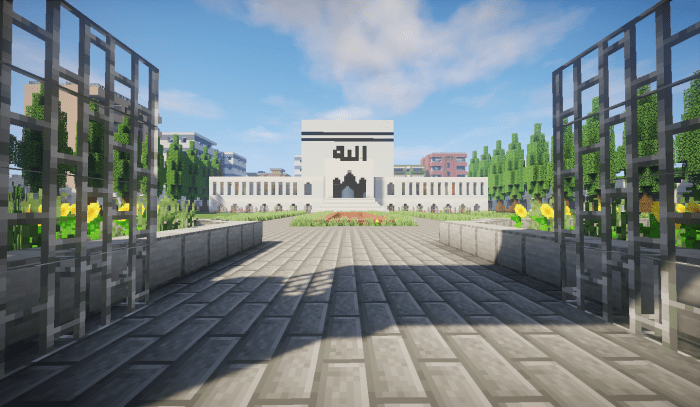 We have made this city crowded just like the real Dhaka city. We have made it like a real city with a lot of details. Every road is connected in this city. Though we have some incomplete buildings. The rail track is unfinished and the corners of the city are not well detailed. I will work on this soon.
Banglamine city high altitude view (vanilla Render) :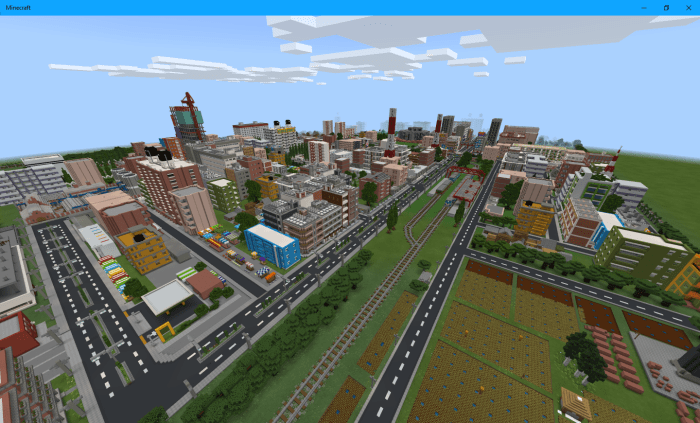 Banglamine City in 56 chunks Render distance view (Vanilla Render):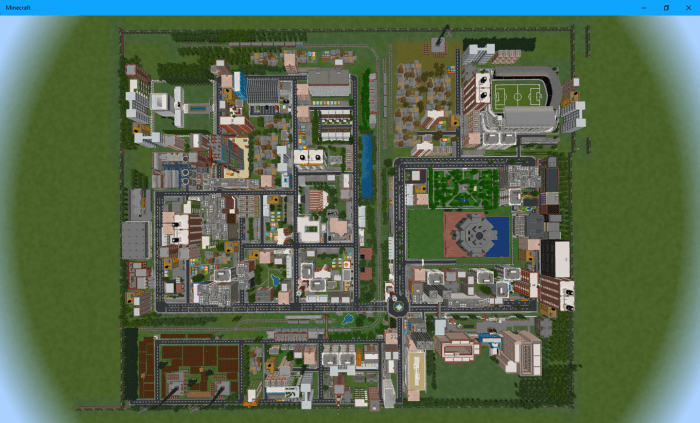 A video about this map by a Bangladeshi Youtuber:
CAUTION
You are allowed to play in this map however you like.
Do not export the map anywhere.
Do not share direct link of this Map.
If you find any bug Pls inform us. Please rate this content
Map Creator: Tasrif Ibn Mizan
This map is also available in the Java edition. If you have Java edition Minecraft and are interested to play with this map, you can ask me on Discord.
If you have any suggestion, Idea , report or want to help. Please let us know on Discord.
Discord: Join (https://discord.gg/QPxg5PdJtK)
Select version for changelog:

Changelog
Feature Photo Added
Feature Photo Added
Feature Photo Added
Installation
1. Complete captcha
2. Wait for 20 sec
3.Click continue
4.Your File will load