Bare Bones PvP 16x is a texture pack that you can overlay on top of the Bare Bones textures to get a better PvP experience. Start PvP-ing with the bare bones of Minecraft textures!
Over the years of developing Bare Bones I have received a lot of requests to make some sort of alteration for the PvP-ers, finally I have made something to answer those requests. The textures that get changed are still something that I feel fits with the base textures of Bare Bones.
WATCH THE OFFICIAL GAMEPLAY TRAILER BELOW
You will have to download Bare Bones 1.16 as a base as this pack contains only changes in a few item, block and particle textures.

Some of the changes this pack brings is; different particles, daggers (short swords) and outlined ores.
If you run into any issues, have questions or would like to keep up with daily updates about the progress, you can join my Discord server.
Screenshots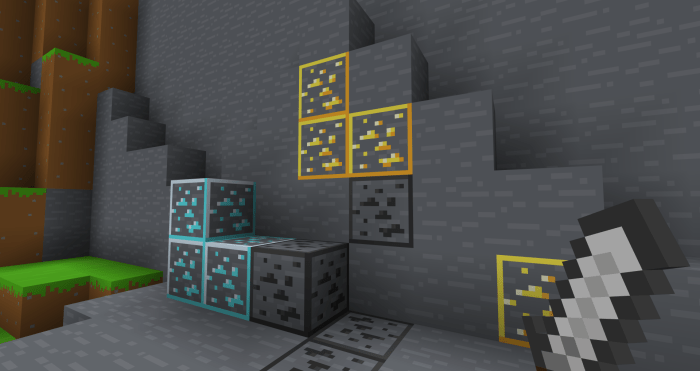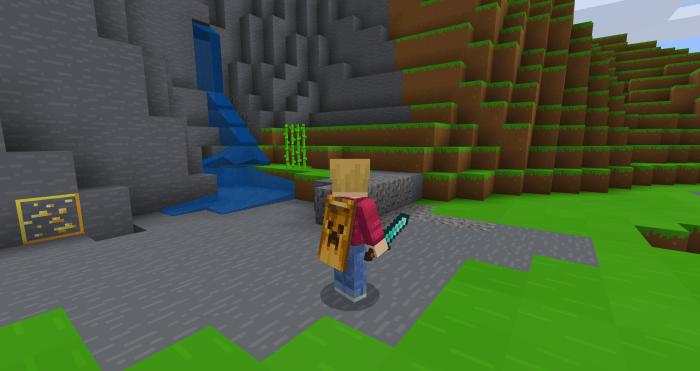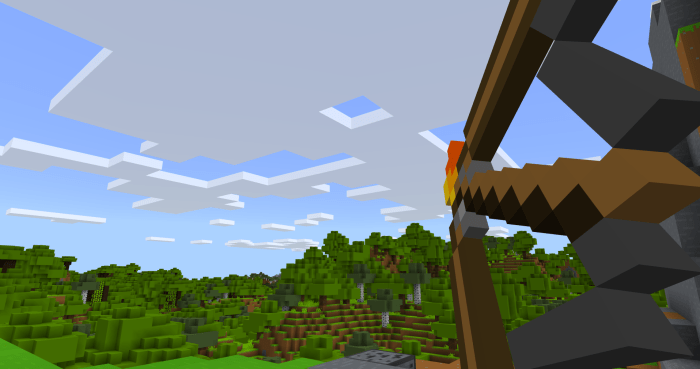 Author: RobotPantaloons
Select version for changelog:

Changelog
Added Nether Gold Ore
Changed Fire
Changed Swords
Added Soul Fire
Added Missing UI 
Added Netherite Sword
Installation
Download Bare Bones.mcpack
Run the MCPACK file by double-clicking on it
This will open up Minecraft Bedrock Edition and install the texture pack
Apply texture pack over top of the Bare Bones Texture Pack
Important Notice: You need to put this texture pack (Bare Bones PvP) over the original Bare Bones Texture Pack!