Now you can have the bee wings, replacing the Elytra wings. In case one day they get bored with the appearance of the normal ones, with this pack of textures they will look more beautiful UwU
Have you ever wished you had the bee wings instead of the Elytra wings? Well, with this little texture you can have them. They are not exactly the same but they have something to do with the subject since I tried to make as similar as possible.
These are the items of elytra in good condition and elytra damaged: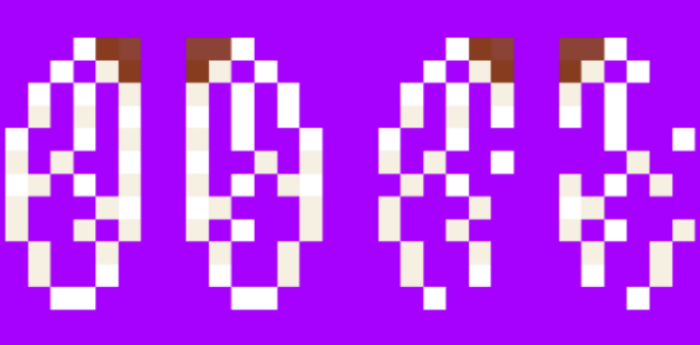 No link contains shorteners or captchas, so adding one of these is prohibited.
If you are going to make a review video, you must give me credits and leave the direct link to this page, because in case there is an update, the previous link will be disabled.
Enjoy the texture 😉
Select version for changelog:

Changelog
I only changed the description and name of my plugin because I changed my name, but it was just that :3
Installation
To install the mcpack file, just download it, go to the Downloads folder, select the file and touch the "Open with" button and select Minecraft. It will automatically be imported into the game.
To install the zip file you must download it, go to the Downloads folder and unzip the file, then you must move it to the path "games/com.mojang/resource_packs", so you will have the texture available in the game.
You only need one file, they both work the same but it depends on how you want to import it.