This add-on adds a new beekeeper trader to your Minecraft Bedrock Edition world! The beekeeper trader naturally spawn in the world similarly as to the wandering trader. Download it now!

Author: @maradon444 | Twitter: https://twitter.com/maradon444?s=09
This add-on adds a new mob - Beekeeper Trader with whom you can bargain and buy your bottle with honey or just squeeze a couple of bees from him. It's up to you!
The Beekeeper trader: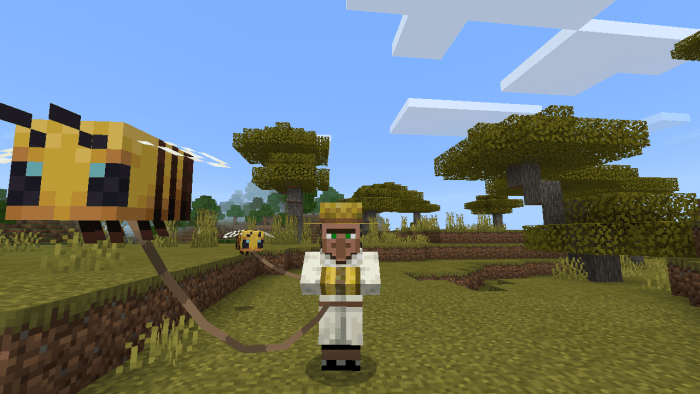 Available trades: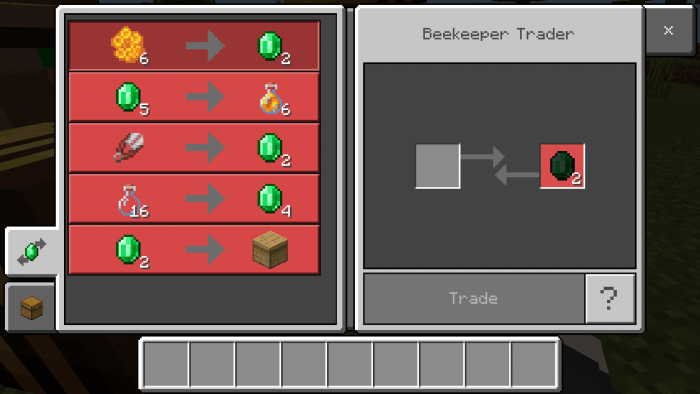 How and where does the new mob appear?
The Beekeeper trader appears in the world next to the nearest village for him or in the vicinity of the player. But unfortunately, he will have to leave you for 3 game day, because other buyers are waiting for him, who can offer a higher price for his product.
**Besides, if you want to make an addon review for your youtube channel, please give me the credit**
Select version for changelog:

Changelog
- - - - - - - - - - - 
- Updated download link.
- - - - - - - - - - -
Installation