Welcome to Joey Drew Studios!
Look for the block machine created by Joey to do things in the Studio! But to make this machine, he needs another machine, and now an Ink machine!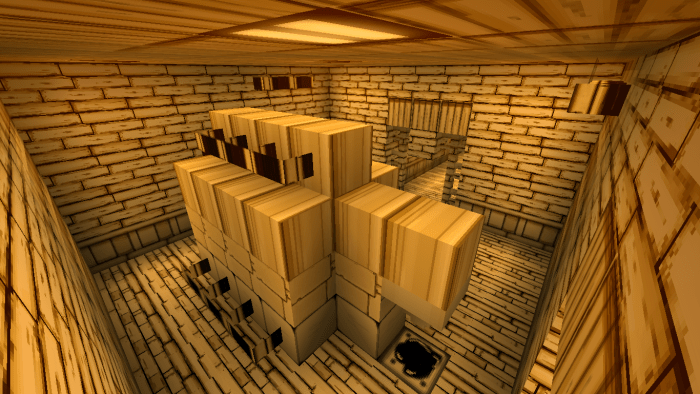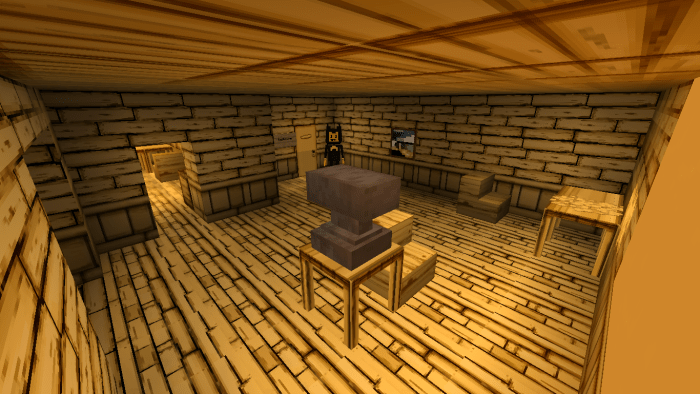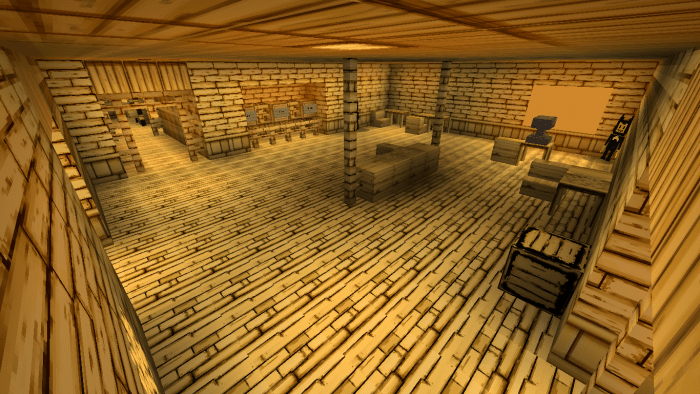 Chapter 1:
Find out how to turn on the block machine and find out where the Ink Machine is!
Take all the items, turn on the paint pressure for the block machine to work and finally turn on the Block Machine! But, in these machines there is a curse that there is a monster that lives in the blocks and in the ink called Bendy. If you turn on the machine, it will release it. Turn on the machine with your account at risk and try to end this curse!
Chapter 2: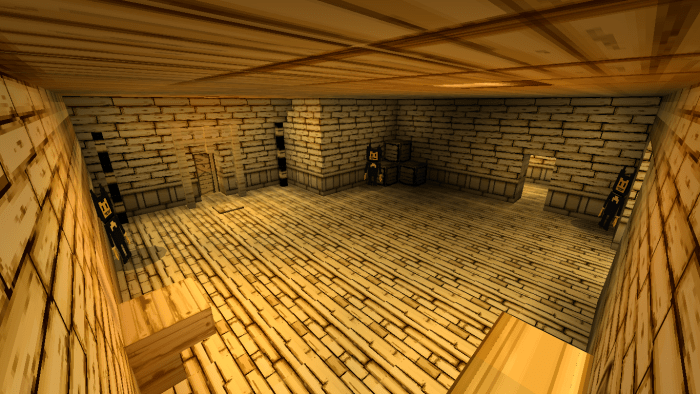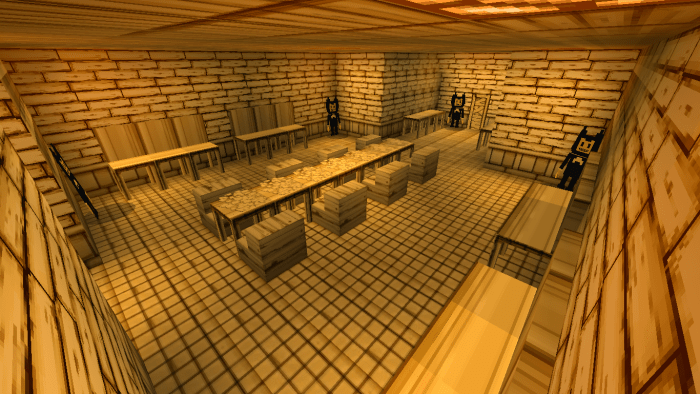 You now have to find a new way out. But at the exit Bendy finds you and makes you go to a different route. But, you end up feeling bad and you pass out.
Created by:
MeninoBendy
Original game by:
© 2017-2020 Joey Drew Studios Inc.
Bendy, Bendy and the Ink Machine, Bendy in Nightmare Run, Boris and the Dark Survival, Bendy and the Dark Revival, The Bendy characters, images and logos are trademarks of Joey Drew Studios Inc. All Rights Reserved.
Addons used:
Bendy And The Ink Machine Add-on (Boss Fight Update) by BendyTheDemon18
Textures used:
Select version for changelog:

Installation
How do I install it?

First hit "BATBM Chapter 1 or 2"




Will go to the MediaFire website.




Click on Download.




Wait to download and have fun! Thank you for downloading! :D