This is a resource pack which makes the layout for certain options in the game settings more accessible. Even though none of the options have been removed it does make the settings screen look more clean as things are better structured. But it's obviously a matter of taste. I've got used to the ordinary options and would probably not use this myself but if you are new it can be useful.
Creator: 
Sprintermax
,
Twitter Account
What does it change?
The most noticeable differences are the gameplay and video setting tabs. Gameplay is an entirely new button which you can use to access options related to the gameplay, such as the controls.
Click here if you want to see the default design.
(No texture pack.)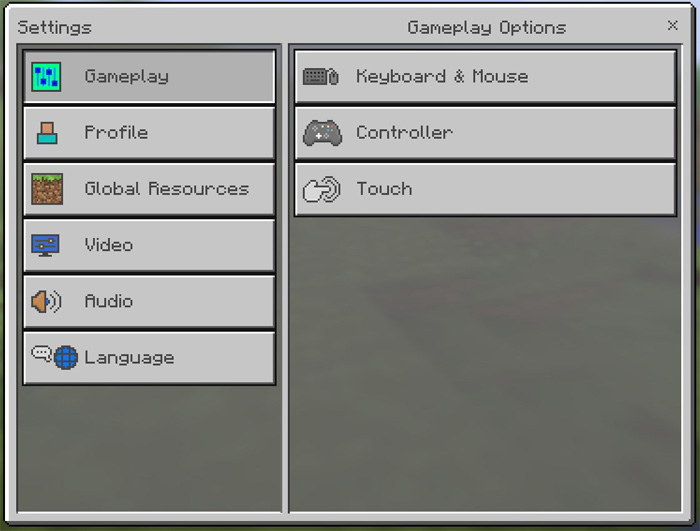 The video settings tab provide a much cleaner interface. Personally, I would like "Hide GUI" to be more easy to access and it would also be nice to hide the "Fullscreen" option as it is knowned to cause crashes on Windows 10 for certain users (like myself). But other than that it looks great.
Click here to view the default design for the video settings.
(No texture pack.)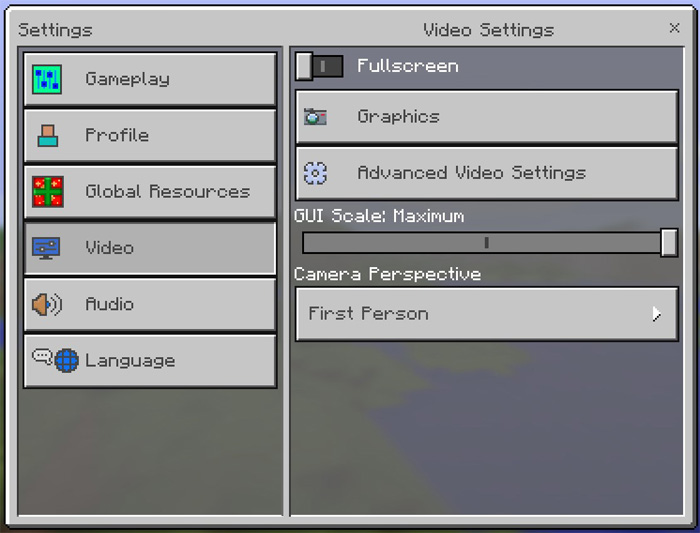 Installation
Open Minecraft PE
Settings > Global resources > Activate pack
You can get a .ZIP file for this resource pack here.