Storage Creates are a new type of block (added by this add-on) which lets you store all of your items (e.g. carrots) in one particular block. The crates are sold by a new type of villager known as a crate seller. Neither of the crates replace any of the used blocks in-game so this makes it a perfect addition to the game. It's a really cool idea which greatly enhances the storage possibilities in-game.
Creator: Kingbudderjr, Twitter Account
How does it work?
Creates are sold by Crate Sellers which is a new type of villager found in villages. For example, if you want a carrot crate then you can get one by giving a Crate Seller 64 carrots.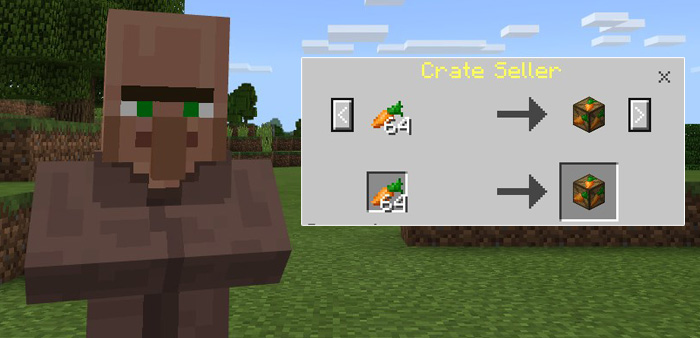 Here is a list of crates you can buy.
Bone Crate - 64 Bones
Gunpowder Crate - 64 Gunpowder
Spider Eye Crate - 64 Spider Eyes
Rotten Flesh Crate - 64 Rotten Flesh
Carrot Crate - 64 Carrots
Potato Crate - 64 Potatoes
Sugar Cane Crate - 64 Sugar Canes
A crate can then be placed down anywhere you like. This is quite convenient as it gives a better overview of your current food and item supply. However, at this point it's limited to just 7 different items.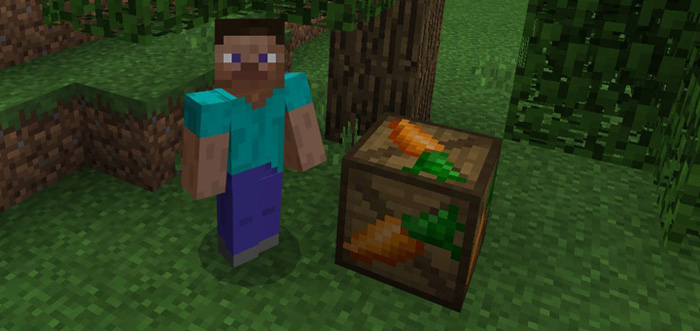 You can retrieve the items from the crate by trading it with a Crate Seller. For example, one Carrot Crate will give you back 64 carrots.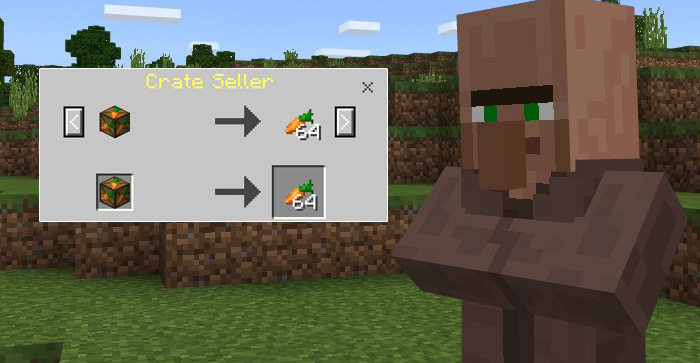 Installation
Activate the packs for a world in-game