Some key features include: Smaller Totem, Transparent UI, Smaller Fire, Bordered Ore! DOWNLOAD NOW
This Texture Pack improves the original Minecraft experience without drifting away from it's core feeling. The changes introduced in this pack are very small, but greatly improves, not only the survival aspect, but the PVP aspect as well!
BETTERMC PACK by Gmax100
The pack introduces a few changes such as:
Lower and less intrusive fire
Borders to ore
Less intrusive enchant glint on all items

Colored bow pulling stages (Green, Yellow, Red)
X for critical hits are replaced by Java Hearts particle
Loading bar as destroy stage animation
Better transparency to Ice
Better transparency to Nether Portals
Transparent UI and container textures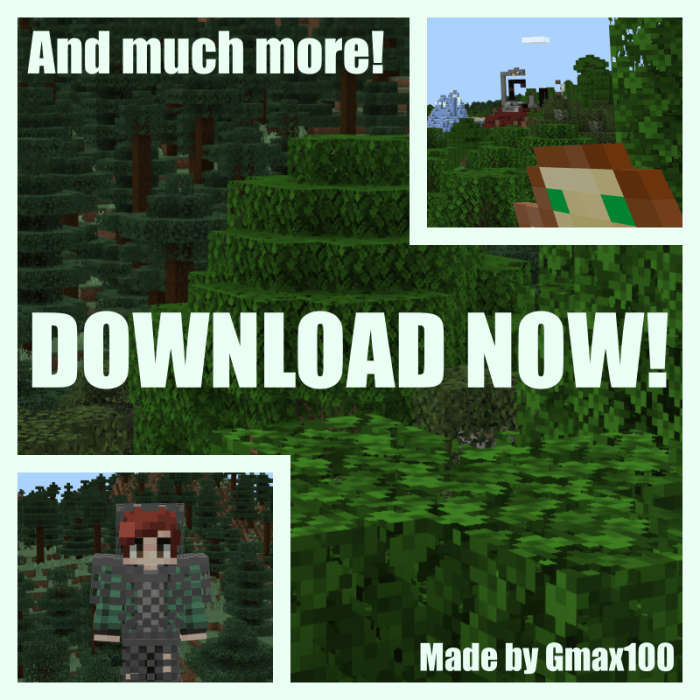 Disclaimer!!
Some textures may resemble other peoples work such as the bordered ores. All textures in this pack has been created by me. No textures were stolen. If you were the original creator of the idea, please contact me by commenting. I'll make sure to credit your idea after proof. DO NOT sell or share the files of this texture pack on another website.
Send the official MCPEDL.com link instead. If you want to reuse some textures in your work, contact me by commenting and I'll send you proper crediting info and files. If you want to use this pack in a media content, please credit me and post the official link to the pack.
Use of any files without prior consent is STEALING!
Made by Gmax100
Select version for changelog:

Changelog
Removed the loading bar break animation
Made water more transparent
Removed the small fire animation
Added border to nether gold ore
Installation
Download directly from MCPEDL.com
No external links or ads to slow you down!
Download the .mcpack preferably
You need to unzip the .zip file if you download that.