Five exciting skins based on my latest project called Blast Impact Squad. Five skins, tons of fun! Unique colorful style like all my works: vibrant! Give a chance and enjoy!
Hello people, today i bring to you a new Skin Pack (a good time i don't make skins haha) but i hope you enjoy guys using it while exploding everyone on a match inside the BLAST IMPACT SQUAD map!
They are five in total, with some cool juicy details and nice contrasts! Every single focused on his color, obviously.
Cliche? Maybe. But is a good skin pack, you guys must admit. Enjoy!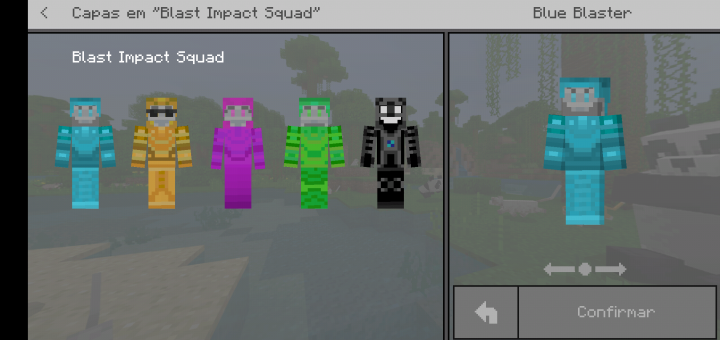 Installation
Make sure install the .MCPACK file or open with a explorer app and extract skin files into your Minecraft folder.