Heres a very simple resource pack that adds blood effects in the game which makes it a little bit more violent.. You can freely use it for your content! This pack surely fits a horror-adventure genre map like zombie apocalypse!
How does it work?
Well... Its exactly like how critical hit effect and death smoke effect particles appear, since they were just actually the same critical hit effect and death smoke effect but modified.
Screenshots:




















Long Delay & Short Delay
These are 2 delay effect variants in this pack, their only differences is their particle expiration time.
Wanna get rid of the blood mess real quick?
You can also wash the floor with water (No need to do this if you are using short delay since blood particles disappears in a short time)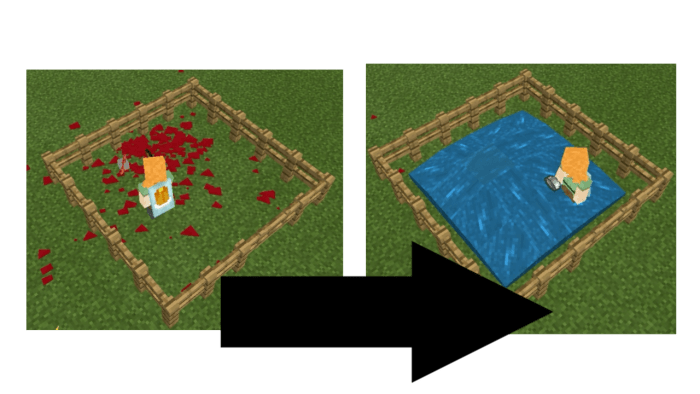 Watch the video for a much more detailed information:




CREATOR'S NOTE: If you want to put this in your youtube videos then please put the proper link in your description!
Installation
Simply tap/click the file below, have fun ;D