This is a blursed (blessed but also cursed) seed, because of the unique generation and its Seed ID. You can totally use this as a survival world or just explore the surrounding environment. Enjoy :)
Basically a blursed seed I found, which has a unique seed ID (it's basically cursed), but it has a very nice terrain generated that can be used for survival.
After creating the world, you will spawn at the edge of a Desert biome, bordering what seems to be a small Plains biome which has a lot of trees in it (in case you want to use this as a survival world, here you go you have trees).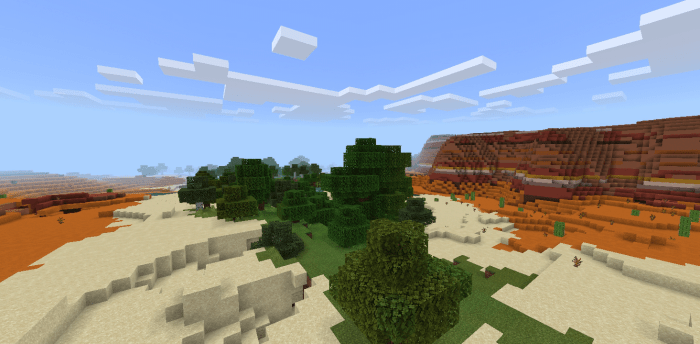 Of course you will first notice the huge Badlands/Mesa biome (whatever you wanna call it) in front of you, which has tons of resources underground like Iron and Gold for you to mine if you dig down enough. If you're lucky, you might find a Mineshaft, too. It also generated a variant of the Badlands biome, called the Wooded Badlands. In case you don't know the Wooded Badlands biome generates hills of Terracotta with trees and Course Dirt on the top.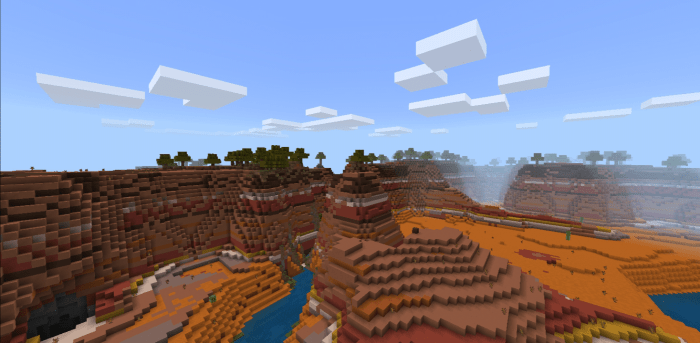 I can't really explain much now but if you have time, feel free to explore it and maybe comment a special thing you found :)