This is an add-on which replaces pigs with boars. Boars are basically pigs which live out in the wild and they are in fact closely related to domesticated pigs. The boars in Minecraft are more dangerous than normal pigs but they also drop better loot.
Ported by: LightModPE, Twitter Account
How does it work?
Pigs are replaced by wild boars which is a more ferocious version of the pig. Even though they share the same evolutionary roots they look quite a bit different. For example, their appearance is different in that sense that they have a thick, brown coat and also a pair of tusks. (Here's an interesting article about boars.)
They can be found spawning in biomes such as plains or forests, or basically anywhere there is grass.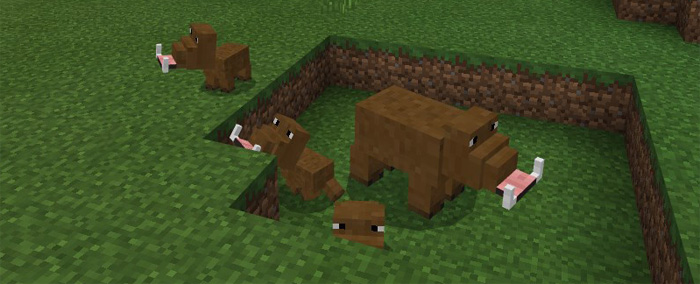 They are also more hostile than an ordinary pig. If you hit one then it will be quick to run after you and try to kill you.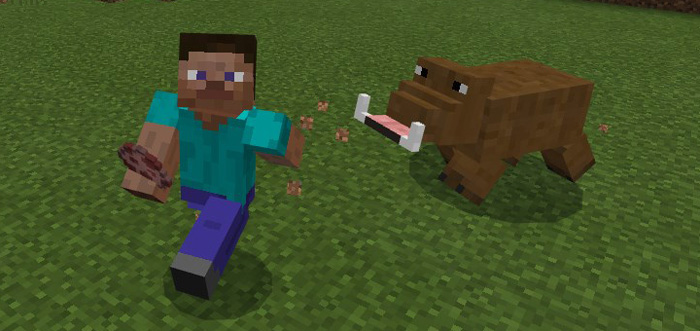 General Information
Replaces pig
Neutral (will protect itself)
Health: 15 hearts
Attack damage: 10 (runs faster when attacking)
Drops more meat than a pig
Installation
Activate the packs for a world