Based on a ton of suggestions from our supporters, this pack adds more than 30 climbing animals to our previous packs. These animals live in Asia and many are endangered species.
There are too much things in this pack to summarize here, so lets just list some points:
-Every animals can be tamed and some will fight for you, trade things or even come on your shoulder
-Some animals have gender distinctions
-Our animals sleep on day/night and have routines
-Animals become pregnant or lay eggs when breeding
-Durations such as pregnancy, growth, incubation, etc. are based on real life equivalence (20 minutes of game = 1 year in the life of the animal)
-Animals only hunt every 20 minutes (1 minecraft day) so you don't have to worry about animals killing each other constantly.
-Behaviors are mostly based on real facts because we spend weeks on research
-We made many recipes and custom items.
If you want more information or want to see the complete list of animals and details about each one, please refer to this link:
https://docs.google.com/document/d/1532tDtBmoZxTBj8oycwdsLwQpNz2Qm4uNv6M4vKJ12s/
If you encounter any bugs or issues, please check the previous link to verify if you installed it right.
Enjoy :)
------------------------------------
Youtube video: https://youtube.com/embed//KDJDmJtCRNQ
Some pictures: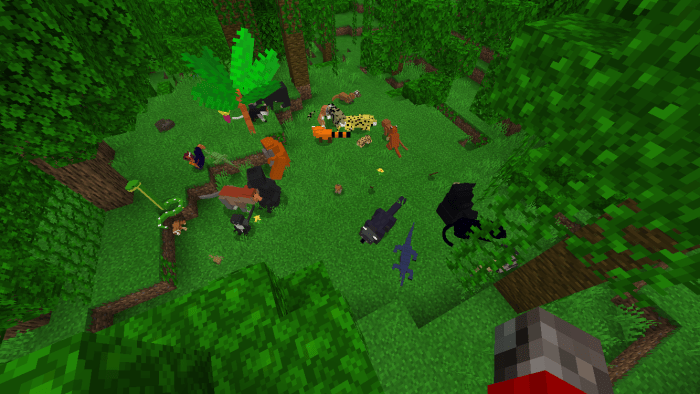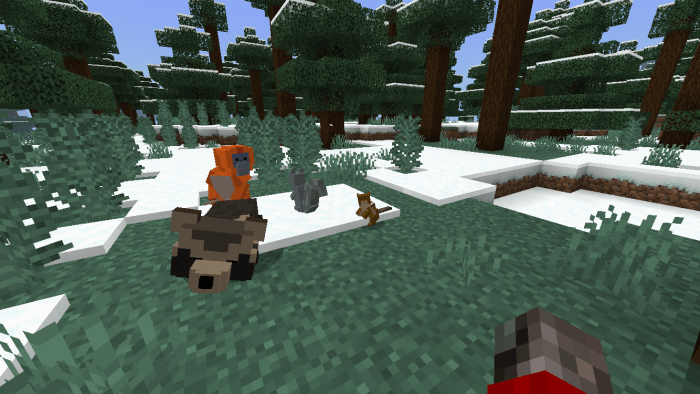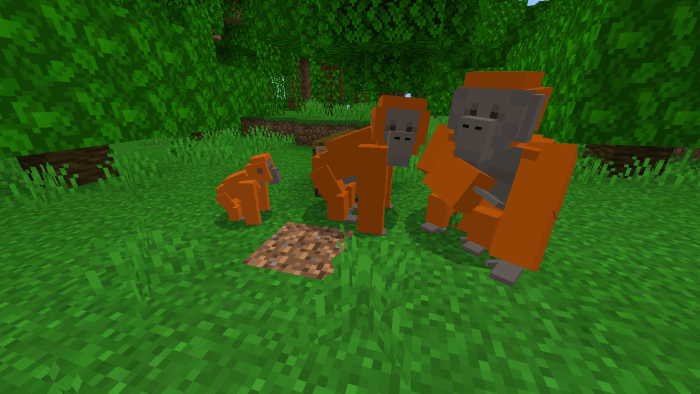 Select version for changelog:

Changelog
This is not an update, we just forgot to put the direct link to download
Installation
IMPORTANT:
Once you download, please activate the packs in good order. Otherwise it will not work well. Here is the exact order indicated in the description