Breaking Shards Skyblock is a great survival map which you can use to challenge your own survival skills. If you make it long enough you will be able to explore 11 different islands which include everything from floating pirate ships to mushroom islands.
Creator: Zad103, Twitter Account
How to play?
Your main purpose in this world of skyblock islands is to survive as long as possible. But also use the resources you find to build a house (or maybe even a city) and eventually expand to the other islands. There are 11 different islands and they are each separated by a void of air so it requires that you build bridges between them.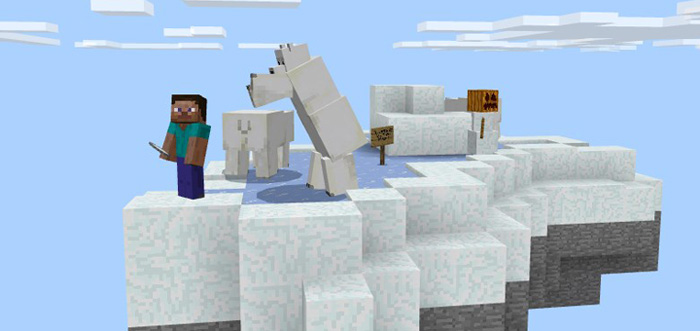 A floating pirate ship with pirates! Arrrrrr!