The bulls come to Minecraft thanks to this incredible add-on. This addon adds a new bovine to our worlds that will spawn naturally. You can find 2 different color variants, black and brown. Without a doubt they are very beautiful, strong, big and brave animals.
Features:
- Brave character
- a goring from an adult bull can remove up to 5 hearts.
- Feed and tame the bulls with grass.
- Bulls can destroy certain blocks on their way (Plants).
- So that the bulls have young, feed them with wheat.
- Animations.
- Realistic sounds.
Bulls spawn naturally in your world but you can also get it in creative in inventory or with the following command: / summon add: bull
It is recommended not to disturb or be very close to them as they could get angry and attack you. But cheer up! that a distracted bull could be your chance to sneak up on him and feed him grass, so you can tame him and be your friend.
PREVIEW: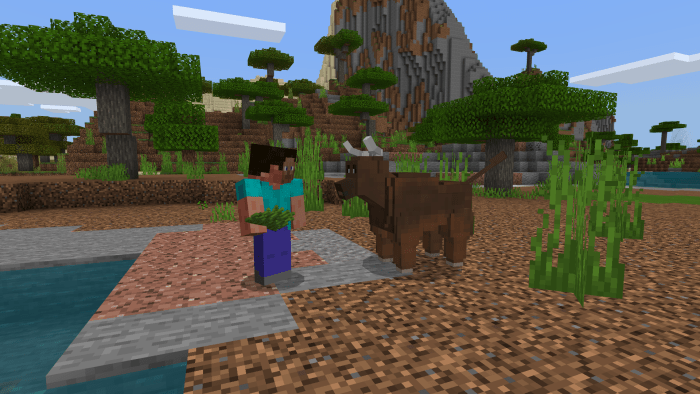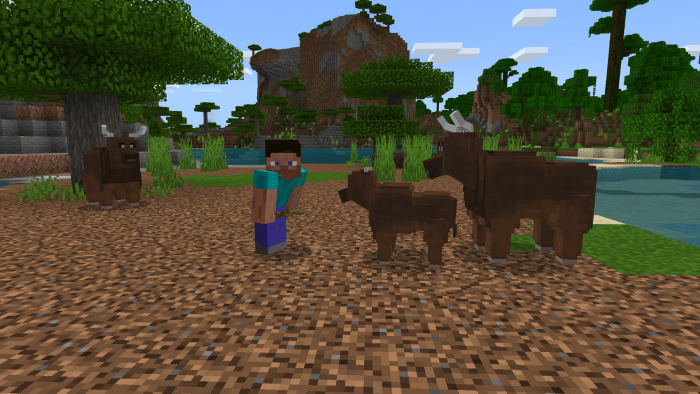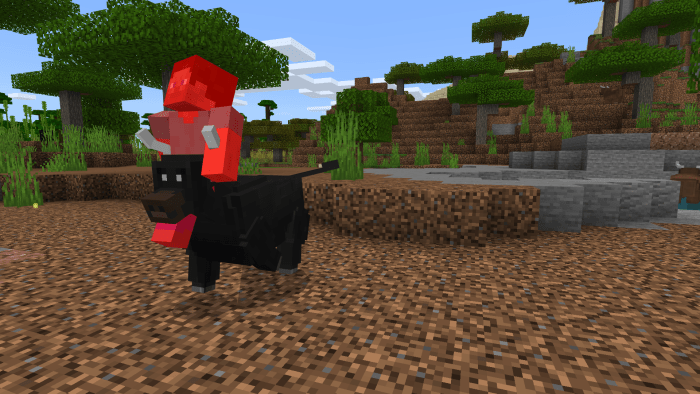 TRAILER:



Select version for changelog:

Changelog
CHANGES v2:
- New animations.
- New brown variant.
- New model.
- Improved behaviors.
Installation
Attention!
If you share this work, please respect the original link to the publication of the website of: 
Cubitos MC
. Do not use direct links. "Thank you! "
For more information read our:
©TEAM CUBITOS MC.