Have you ever wanted Minecraft to be.. bloodier? Now you can!
With this addon, players and most mobs will bleed when they take damage and when their health is low enough they will bleed out and leave a trail of bleed behind them! .... Hooray?!!(!!)

Time to make your punches leave a mark!!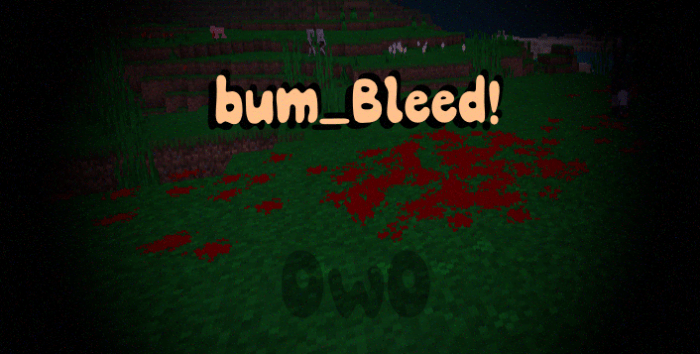 Introducing one of the first addons to add dynamic bloodshed for Bedrock Minecraft; bum_Bleed!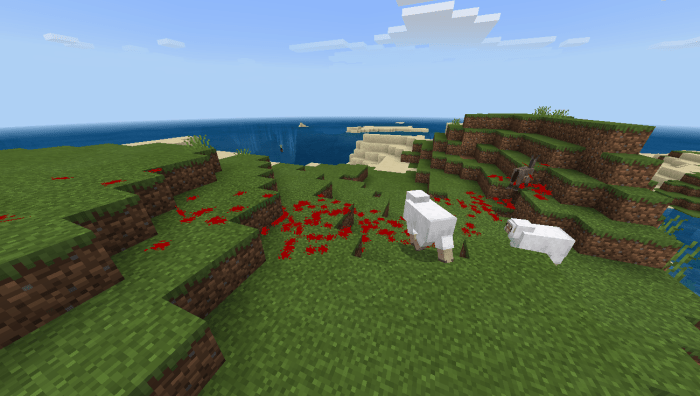 With this addon, whenever players and most other vanilla mobs are hurt they will shed blood particles around them! This adds a fun and immersive detail to combat in Minecraft!
That's not all though! When a mob is really low on health, they will continuously bleed and leave a trail of blood behind them - allowing you to find your prey, investigate a crimescene, or whatever it is you crazy cats do!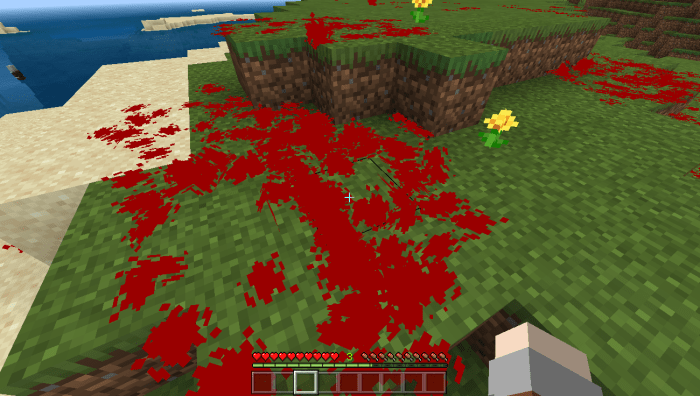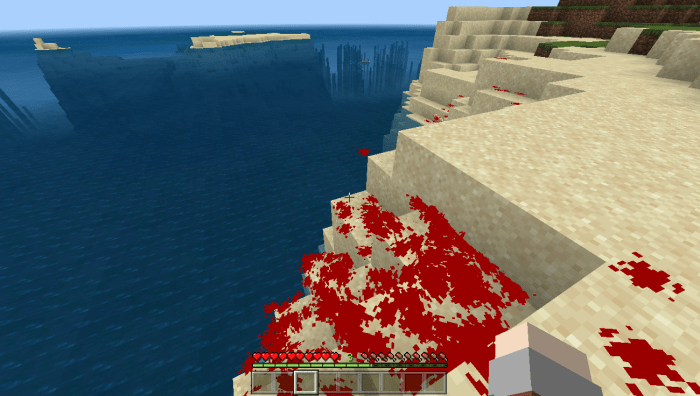 Currently only players, and living animals+humanoids shed blood. In a future update i will add unique blood particles to zombies, skeletons, and other mobs that don't bleed!

NOTE: Currently this addon overwrites numerous behavior files for vanilla entities. I'm currently looking into making this addon use ONLY resources, but that will take some time. If you use another addon that changes vanilla mob behaviors, you will need to manually merge the files.

You may use and edit this addon to your hearts content. If you use it, just please provide credit.

This addon was developed by Clouddspiderr! c:
Contact: clouddspiderr#8523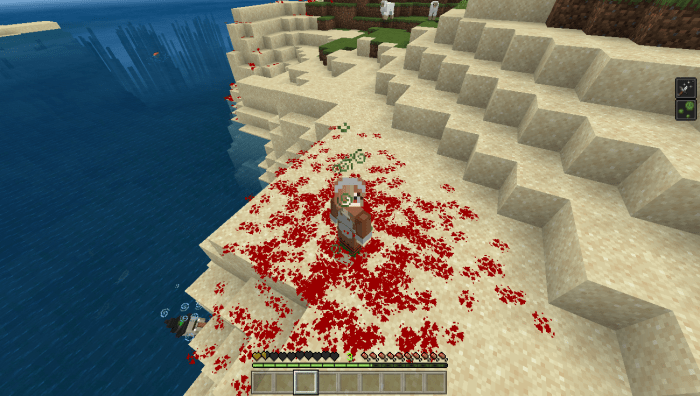 Until then; enjoy and immerse yourself into a world of creativity... and violence!
Stay safe!
-bumbleTeam

Like our content? Support us on Patreon! (https://www.patreon.com/bumbleMC)
Alternatively: Join us on Discord! (https://discord.gg/yYx63fr)

Installation
install the addon  as usual.

Works on mobile and PC. 

Works on servers and realms.

May sometimes impact performance on low-end devices.