This Add-On adds beautiful butterfly mobs to the Minecraft game. Butterflies are even able to spawn with 4 texture variants, and are the perfect aesthetic mob to brighten a Minecraft world. 
Creator: MWCubed 
♥ TikTok: vsco.mod.minecraft ♥ Youtube: MWCubed ♥
♥ Website: mwcubed.com ♥ Instagram: mwcubed ♥    


Features:
4 butterfly variants, which spawn in grasslands, forests, jungles, and more. While only one mob, the variants includes-
monarch butterfly
swallowtail butterfly
blue morpho butterfly
cabbage butterfly
Sunflower texture change for better screenshots, based on the vanilla Minecraft sunflower texture.
Screenshots:
(note: some screenshots taken with RTX on, in Minecraft Windows 10 Beta)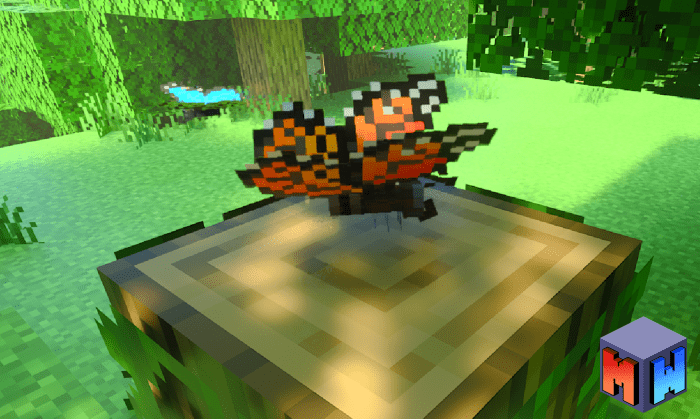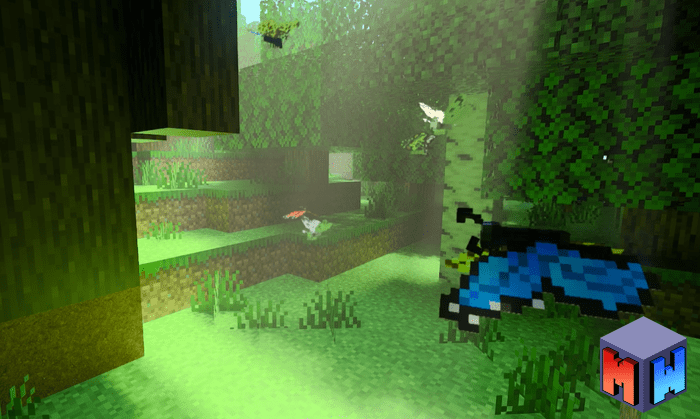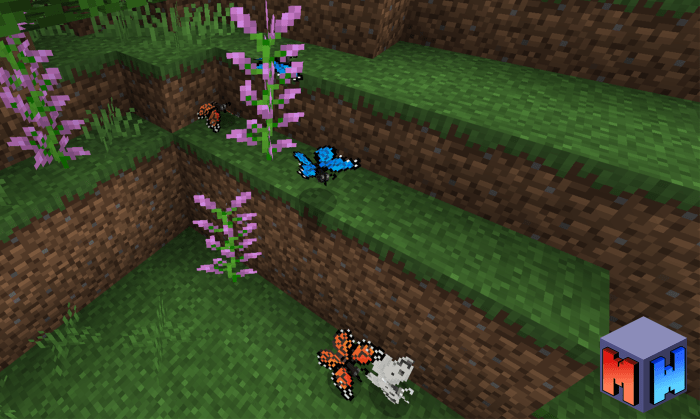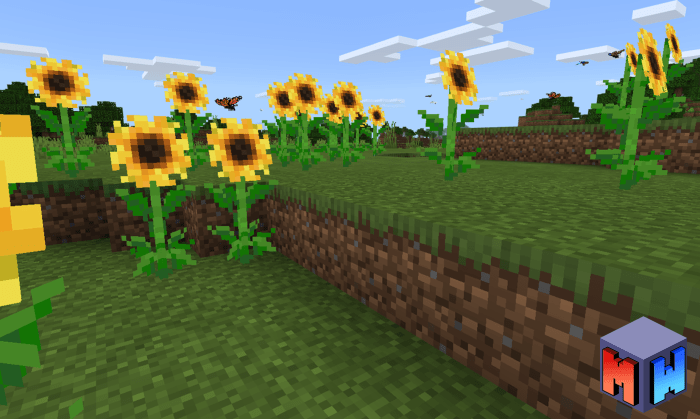 Select version for changelog:

Changelog
the download link is now monetized with linkvertise instead of adfocus
Installation
1. Download the .mcaddon file, run it to import into Minecraft
2. Worlds must have both the resource pack and behavior pack enabled for the Butterflies Add-On to work.