Is Minecraft a little bit too cold? Do you need a warm desert island with prickly cactuses, that you have to survive off of? If so, this map is for you.
In this skyblock map, you must try to survive off of cactuses. This map includes a behavior pack that adds cactus planks, which can be used in place of wood planks. Sandstone can also be used in place of cobblestone in most recipes.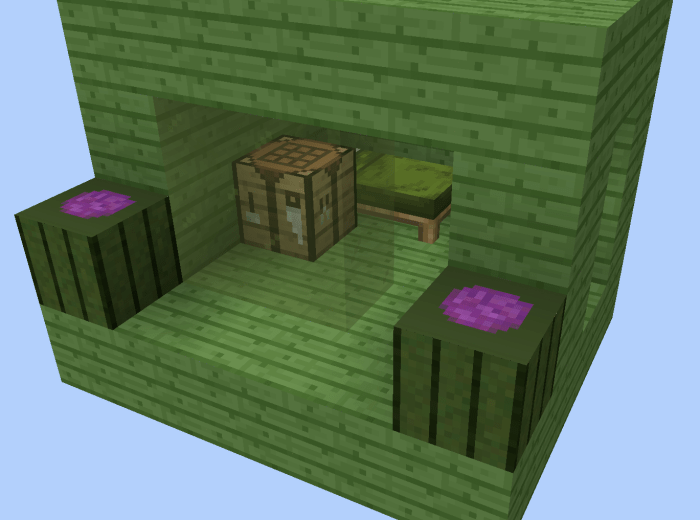 There are also ways to turn cacti into other essential materials in minecraft, such as cobblestone, crops, and string. Every 15 minutes, there will be a sandstorm, which provides renewable sand, but can also destroy your cactus farm if you don't have a roof.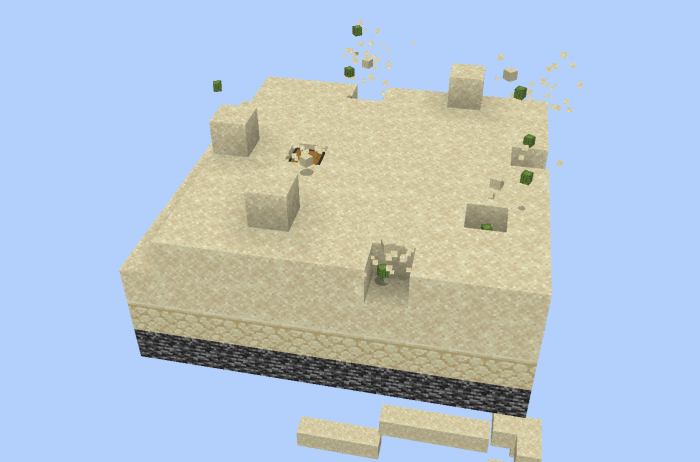 You MAY use this map in a video as long as you link back to this page.
You MAY NOT distribute this map on other websites.
Select version for changelog:

Changelog
Made cactus fruit renewable
Tweaked loot for cactus fibers and sharded glass
Added spawn egg crafting
Installation
Download the .mcworld file, and open it in minecraft. It might take a moment to import.