This add-on replaces the Trident with Captain America's shield. The shield is a fictional item in the Marvel universe. It's used by Captain America both for defensive and offensive purposes and he's seldom seen without it. Just by holding this item in Minecraft you'll basically turn into Captain America yourself as you'll get more agile and stronger.
Creators:
Keyyard
 (
Twitter
) (data) & SonGoku1909 (
Twitter
) (resources)
Updated: 
2 June, 2018 (
read changelog
)
How to obtain the shield?
Trade with Myron Maclain to obtain the shield (or get it via the creative inventory). You can also get it by killing Drowned Zombies. By holding the item you will automatically get a few different status effects: Speed Leap and Resistance. It's recommended to enchant it with Loyalty to make it come back to you after it has been thrown.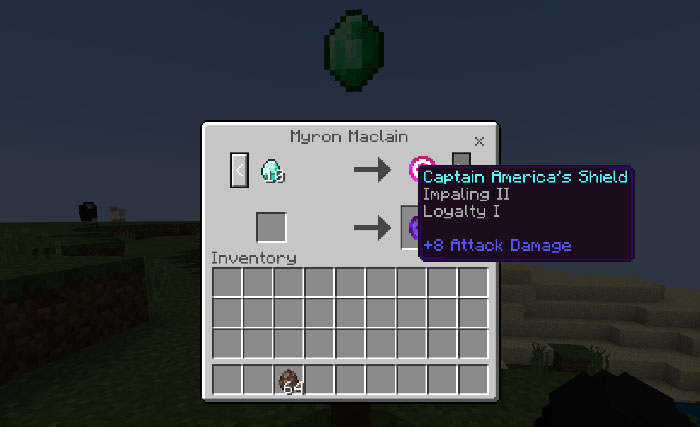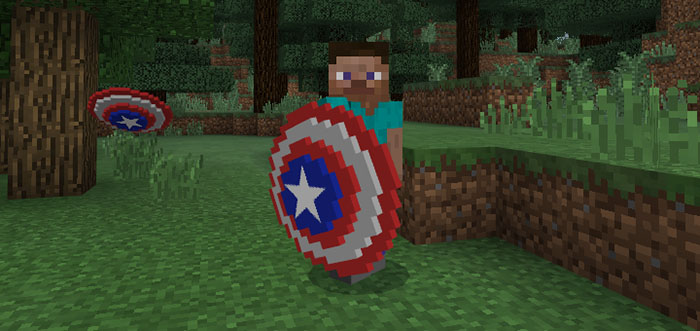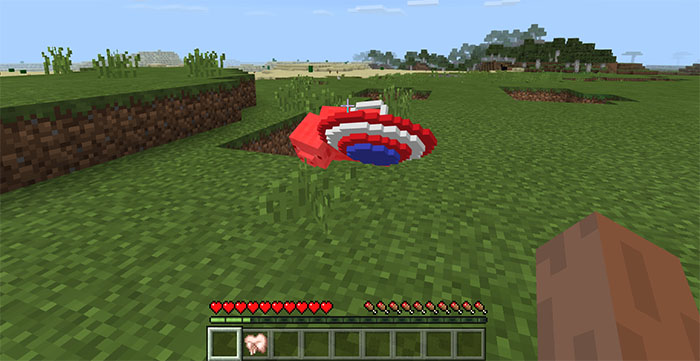 Terms of Use
By using this addon or any of my creations, you agree to the following terms of use listed here. You should be aware that stealing other people's content online is a crime. This also happens to addons too.
You cannot redistribute or re-publish this addon or any of my creations to any site / place without me being credited, without asking any permission to me, and without the original source where you got this addon ( mcpedl.com ).
You do not have the right to rename and edit this addon or any of my creations. Then, claim it as yours and upload or share the edited version into your site.
You are not allowed to create your own direct download link for your websites, videos, and etc. It must be redirected to the original website of the addon ( mcpedl.com ).
Changelog
Captain America is immune to wither, fall damages, poison and negative effects
New texture with star
Fixed bug that many textures broke on many devices
Player can with Myron Maclain (replaces Weapons Smith) to get the Shield with enchantments
Installation
Activate the packs for a world in-game
You can get a .ZIP file for this addon here.