Carnivo'Chicken is a prehistoric carnivorous chicken that will attack mobs for meat.
She is a very agile and fast predator, and there are five variants.
See below how it works: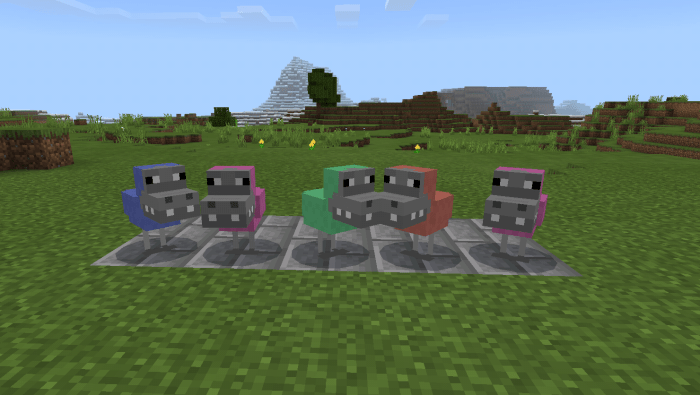 They are always hungry and will attack the following Mobs:
horse
player
zombie
cow
chicken
pig
sheep
rabbit
ocelot
cat
donkey
mule
spider
parrot
illager
witch
wandering trader
cavespider
llama
villager
Enderman
Polarbear
Panda
Mushroom cow
hoglin
piglin
zoglin
pigman
Despite being aggressive they fear wolves and foxes.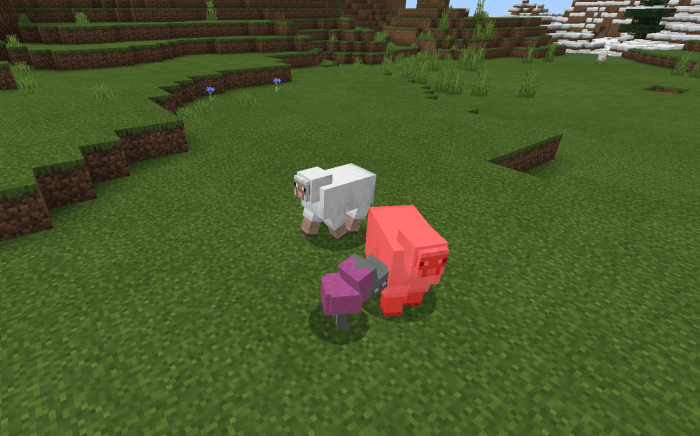 They spawn naturally in the world and you can use eggspawns in creative mode.
You can tame using a beef
Select version for changelog:

Changelog
Now you can tame using a beef
When tamed you can access an inventory
Added new mobs to the target list