Charged Creepers are a new sub-type mob added in update 0.12.1 of Minecraft PE. To make it spawn naturally a lightning must strike within a radius of 5 blocks of a normal creeper. As you can imagine it's not very easy to come across this type of mob. That's why this mod was created to provide an easy solution to spawn the new mob.
Creator: 
JoePaleto,
Twitter Account
How to spawn the charged creeper?
After you've installed the mod look in your creative inventory for creeper egg and use it to spawn a charged creeper.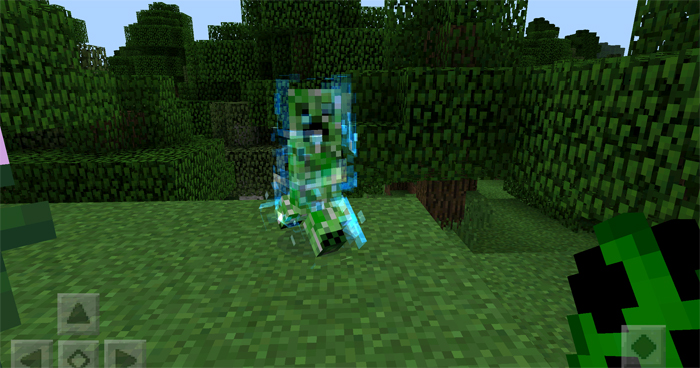 To ignite it put a flint and steel in your hand, approach the charged creeper and press the 
Ignite
button and it will explode.