This map features a pizza restaurant called Chez Food. It consists of one large kitchen and a dining area for guests. The kitchen have redstone contraptions which lets you make pizzas and other types of food to serve your guests who patiently will be waiting in the dining area. Become a cook in Minecraft and serve your guests delicious food!
Creator: JayLeCIOS
Find the chest containing all the recipes. In this case I wanted to make a pizza. It required 2 dough, 1 cheese and 1 tomato. You can find the ingredients in one of the others chests in the kitchen.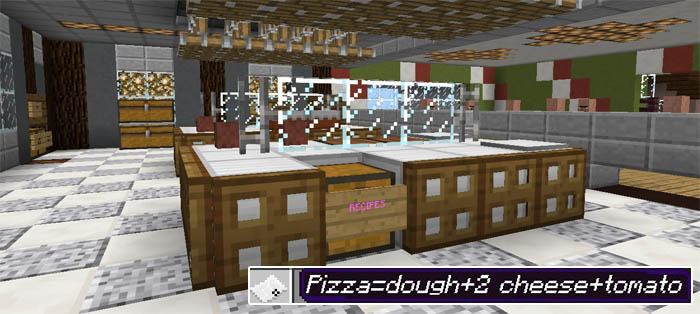 You don't want to put a dirty tomato on your pizza so make sure to wash it first. Drop the unwashed tomato into the sink to get a washed tomato.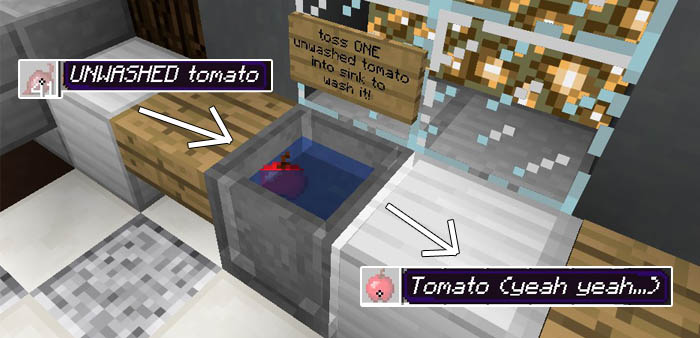 Then walk over to the pizza oven and put all the ingredients in the items chest. Wait some time and then retrieve the pizza from the output chest.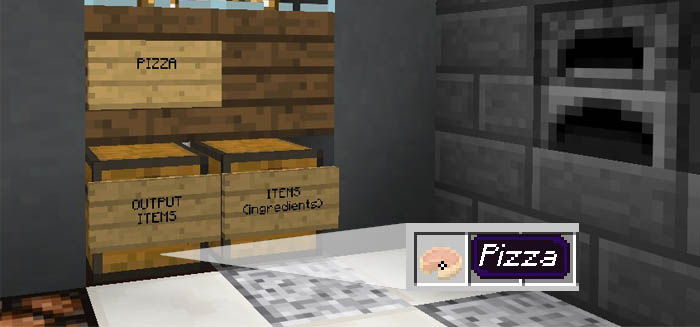 There are many guests waiting for their orders. Drop the pizza on the table to serve them.