This texture pack was created to help you get in the Christmas spirit. There are are six blocks which can be used as Christmas decorations and two of the mobs wear a Santa hat. It's a rather simple texture pack but at the same time very useful as it makes Minecraft feel more winter-like and Christmassy.
Creator: HenriqueGames, Twitter Account
How does it work?
Some of the blocks in-game have been redesigned to look like Christmas decorations. It's only a few days to Christmas as of writing this and it's time to get in the Christmas spirit.
Here's a full list of the blocks and mobs which have been edited.
Cobweb = Animated colors
Cocoa Beans = Colored lamps
Single Chest = Christmas gift
Double Chest = Big Christmas gift
Iron Bars = Christmas lights
Redstone Torch = Animated colors
Villagers and zombies wear Christmas hats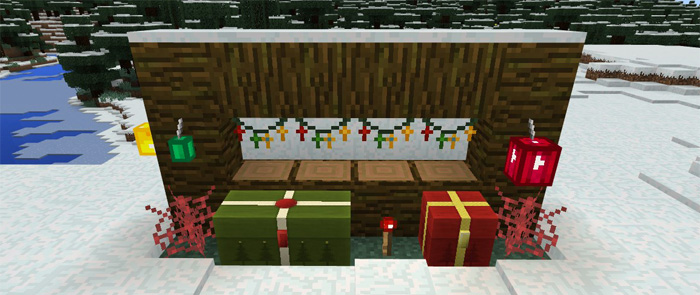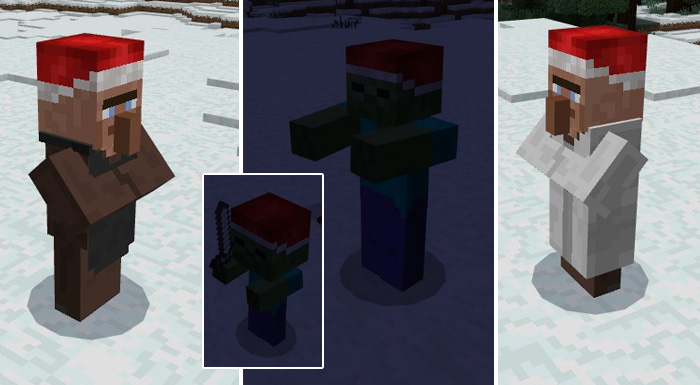 Installation
Activate the pack for a world in-game