Have you ever thought that the creepers in Minecraft needed more variety? Well this texture pack makes many different colored creepers spawn, twenty new colors in total. The best part is that it requires no mods.
This texture pack makes up to twenty different colors of creepers spawn. This is a resource pack, so you can play this in a vanilla Minecraft world and still earn achievements.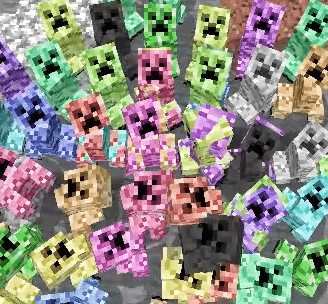 Please excuse the low quality picture, I had to zoom in on the creepers from far away so they wouldn't explode.
---
There is one drawback with this texture pack. Because they must randomize their texture when they render in, when you leave the chunk or leave the game and go back to where the creepers are, they randomize color again. Color persistence is unfortunately beyond what I can do with resource packs.
Here's an example of that happening.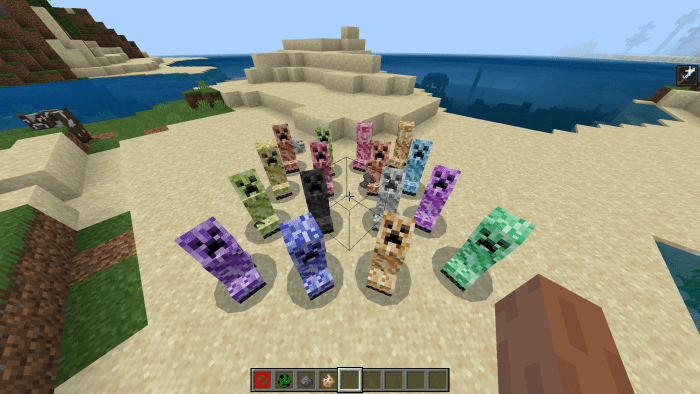 I left the world and went back in and they changed colors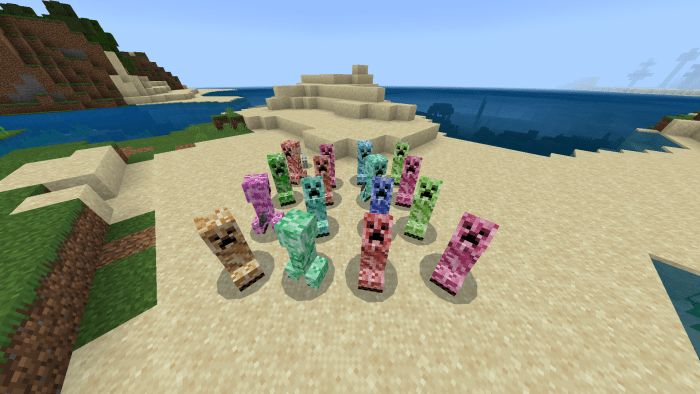 ---
This texture pack adds twenty different colors. Eighteen of those colors are different shades of the rainbow while the other two are black and white.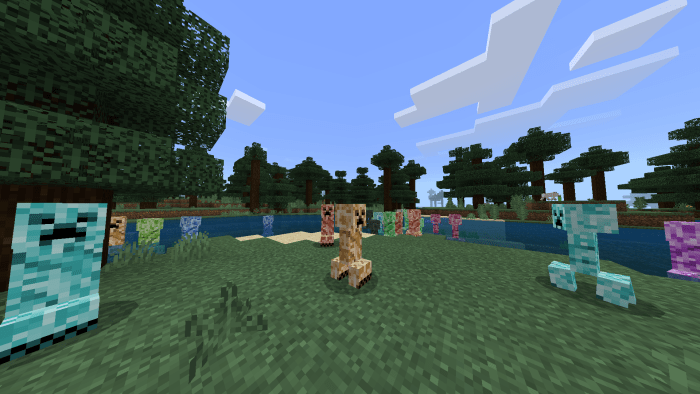 ---
Just to further prove the functionality of this pack, I found this ice blue creeper in the mountains naturally.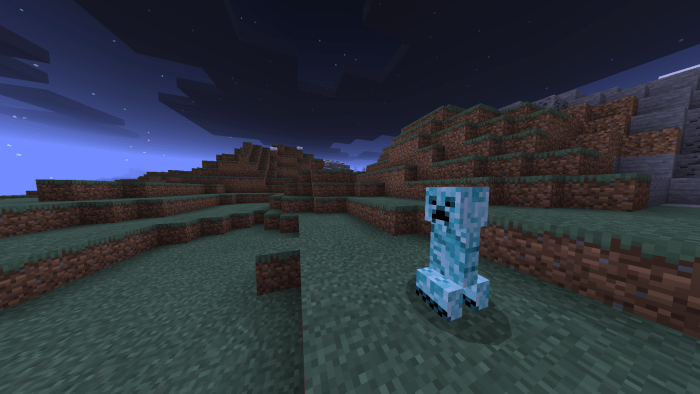 ---
So now that you've seen what this pack has to offer, go ahead and download it! Let me know some suggestions for this pack as I may update it in the future as long as a lot of people like this kind of stuff. Be sure to check out my other stuff, I make addons and texture packs all the time. Thanks!
--COMMENT YOUR SUGGESTIONS BELOW--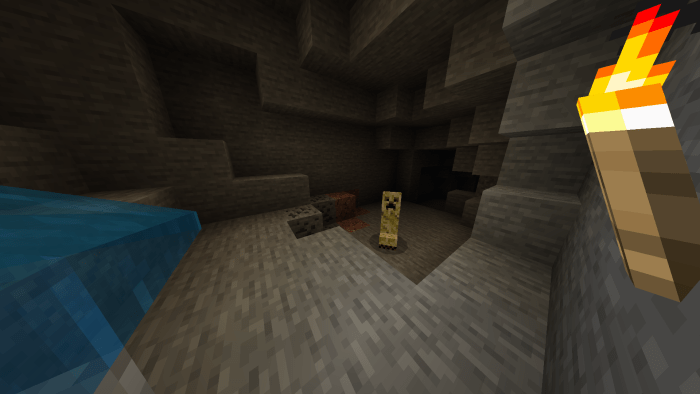 If you have difficulty downloading this pack, please refer to the instructions below. Thanks!
Select version for changelog:

Changelog
1.0
-released the colored creepers
-reuploaded to mcpedl for verification
Installation
Click one of the links. Validate that you're not a robot. Click free access with ads. Click discover interesting articles, wait 10 seconds, then click the X in the corner. Then click continue to be redirected to the download.