This resource pack changes the color of the lead to something more vibrant and beautiful. At this point it exists in just orange, blue and green but hopefully more colors will be released soon. If you really love your pets in Minecraft then you definitely have to give this one a try. I was honestly amazed by the great visual impact it had on the game.
Creator: ZachMC
Updated: 26 August, 2017 (added green lead color)
What is changed?
The color of the lead is changed from beige to orange which in my opinion is a great improvement. It still got all the same functionalities as to before.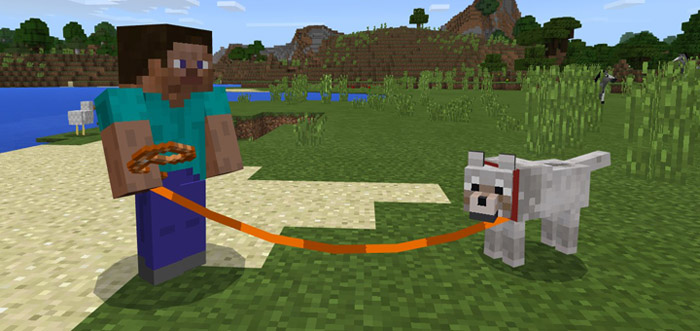 More Color Designs
You can make your own design by editing the following .PNG files using GIMP, IsoPix or other image editing software:
Colored Leads R/textures/entity/lead_rope.png
Colored Leads R/textures/entity/lead_knot.png
Colored Leads R/textures/items/lead.png
If you decide to create another design then please share it with us in the comments. You'll obviously get credits for your designs!
Installation
Download one of the following resources packs:

Activate the packs for a world in-game
Other Files