Crash Team Racing is a kart racing video game and this is an add-on which implements two of the karts from that game to Minecraft. The two karts include the Simple CTR Kart and the N. Oxide's Kart. Use these karts to easier get around in Minecraft, or just for fun for racing around or competing against friends.
Creator: VactricaKing
How does it work?
To drive one of the karts you will need to open the inventory of a kart and place a gold nugget in the empty inventory/saddle slot. Then sit on the kart and move to start drive around. All karts drop a key when killed, but it has no use for now.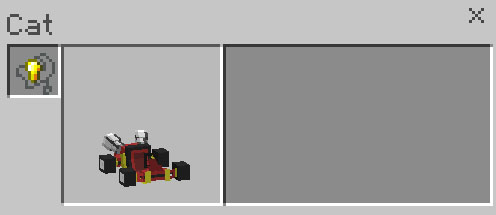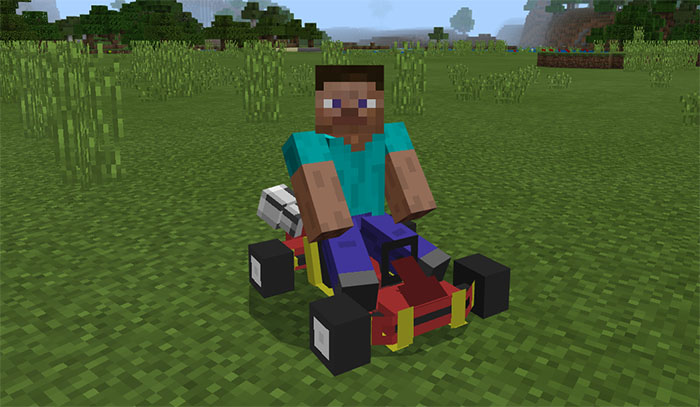 General Features
Simple CTR Kart
Speed = 0.25-0.30
Dyable with 16 different colors
N. Oxide's Kart: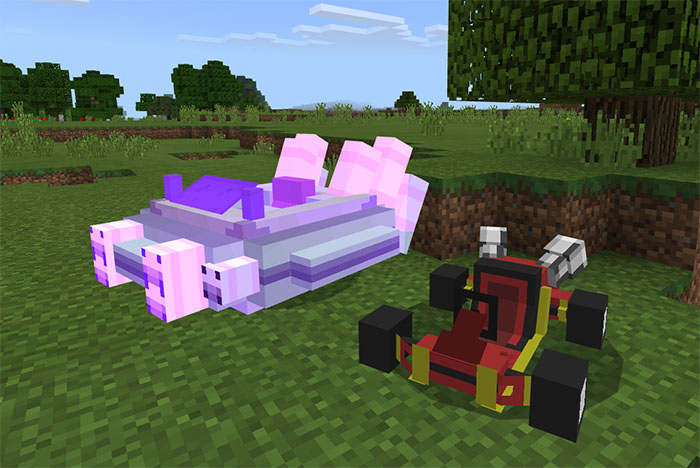 Installation
Apply the packs for a world
Enable Experimental Gameplay
Create the world