Cthulhu is an ancient creature who is thought to live in the sea, maybe neighboring Godzilla. It's a giant monster which looks similar to an octopus except that it's obviously much bigger and also have wings and hands. It's been said for a long time that he would return and cause worldwide madness.. and that day is today! It's basically a boss addon which adds a new creature in-game.
Creator: TheEnderface, Twitter Account
How does it work?
It might be hard to see but Cthulhu is actually extremely huge in Minecraft. He's most likely going to be one of the largest bosses you'll fight in Minecraft.
Even though they replace ghasts there is a 10% spawn chance that a squid will spawn as Cthulhu. This means that you can find him both in the Overworld and in the Nether.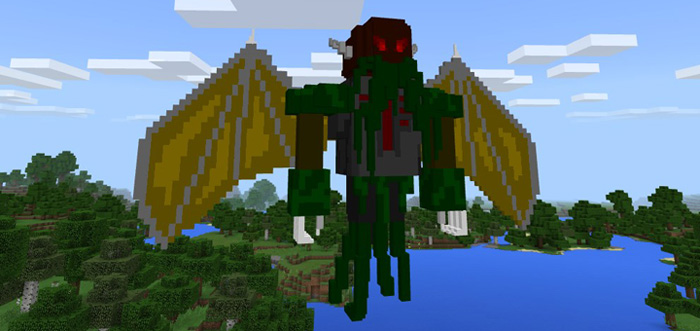 Cthulhu is hostile towards players. Its primary attack is its ability to shoot blindness projectiles. These causes damage as well as a blindness effect for two seconds.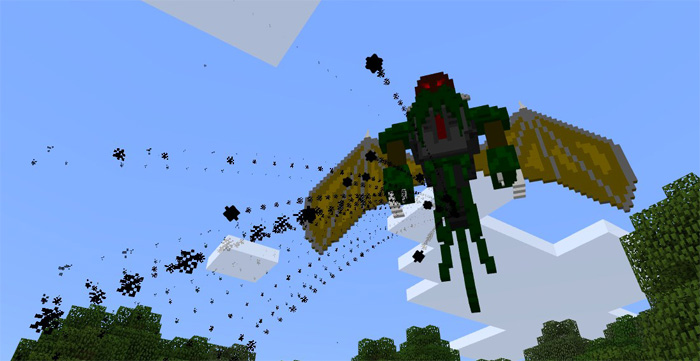 If you kill one then it will drop anywhere between 32 - 64 ink sacs.
General Cthulhu Features
Cthulhu replaces ghasts
Shoots ink at targets (shulker projectiles), causes 2 seconds of blindness
Health: 375 hearts
Drops 32 - 64 ink sacs
Squids have a 10% chance to become a Cthulhu when spawning
Installation
Activate the packs for a world in-game