There are many items in the game that should have a Crafting recipe, but don't. Here are some of my ideas for recipes. This world has had many updates,  more to come in the future.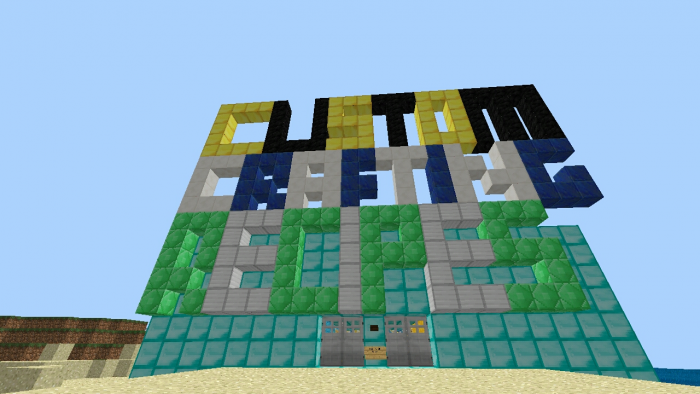 This map adds crafting recipes to 24 mcpe items:
Cobweb
Barrier
Command Block
Dead Bushes
Nether Portal Block
End Portal Block
Bedrock
Elytra
Nether Quartz Ore
Lapis Lazuli Ore
Redstone Ore
Iron Ore
Gold Ore
Coal Ore
Diamond Ore
Emerald Ore
Podzol
Mycelium
Grass Block
Totem
Nether Star
Name Tag
Trident
Enchanted Apple
UPDATE 1.2:
Added extra secrets
Added Podzol, Mycelium and Grass Block
UPDATE 1.2.1- 13 Dec '18
Added More secrets
Added 'Dirt' section into Building
UPDATE 1.2.2- 14th Dec 2018
NEW MAKEOVER!
UPDATE 1.3- 12th Jan '19
Added:
Nether Star
Name Tag
Enchanted Apple
Trident
Totem
UPDATE 1.4- EXPECTED May 2019
Add:
Prismarine
Monster Spawner
Saplings
Any Suggestions?
Comment Below
VVVVVVVVVVVVV