This pack includes 24 different crosshairs. Just tap the wrench button and drag the slider to choose what crosshair you like. The crosshair is the marker in the center of the screen which is used for letting the player know what and where they are going to hit or fire a weapon.
Creator: 
Minecrafter_001
, 
YouTube Channel
Updated: 
29 September, 2018 (
read changelog
)
How does it work?
First off, you will need to enable the pack in Global Resources in Settings. Click the settings button to set the crosshair type.

There are 10 different styles and you change style by using the slider to make a selection. You will need to restart the game for the user interface changes to take place.

Here's an overview of the different available styles.
Invisible Crosshair
+ Crosshair ( without center )
Dot Crosshair
Circle Crosshair
x Crosshair
x Crosshair ( without center )
Square Crosshair
Arrow Crosshair
Hashtag Crosshair
+ Large Crosshair
x Large Crosshair
x Large Crosshair ( no center )
Triangle Crosshair
Diamond Crosshair
Dotted + Crosshair
Dotted x Crosshair
Large Dotted + Crosshair
Large Dotted x Crosshair
9 Dotted Crosshair
Target Crosshair
Dotted Target Crosshair
( . ) Crosshair
(   ) Crosshair
(+) Crosshair
More crosshairs coming soon!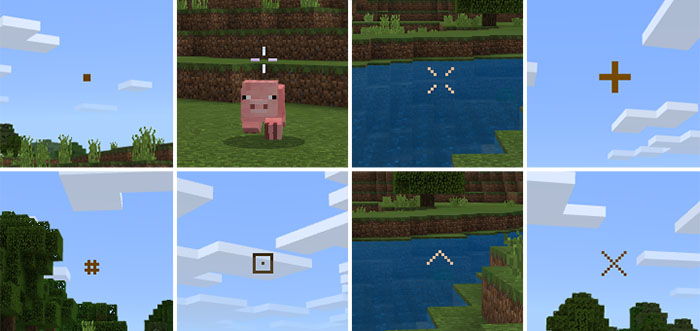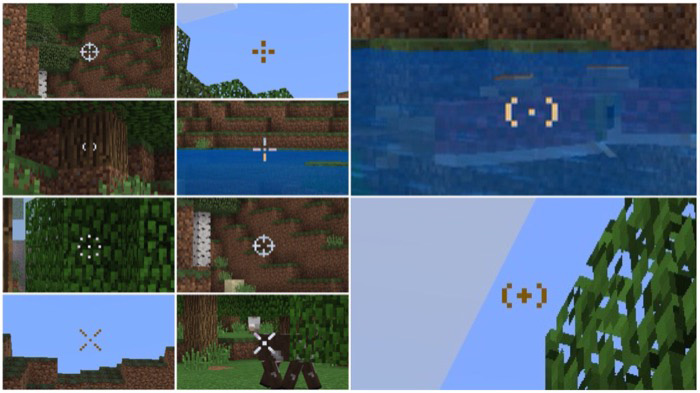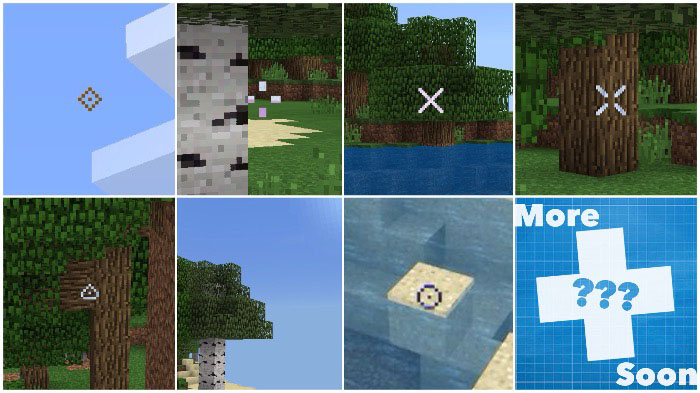 Terms of Use
By using this addon or any of my creations, you agree to the following terms of use listed here. You should be aware that stealing other people's content online is a crime. This also happens to addons too.
You cannot redistribute or re-publish this addon or any of my creations to any site / place without me being credited, without asking any permission to me, and without the original source where you got this addon ( mcpedl.com ).
You do not have the right to rename and edit this addon or any of my creations. Then, claim it as yours and upload or share the edited version into your site.
You are not allowed to create your own direct download link for your websites, videos, and etc. It must be redirected to the original website of the addon ( mcpedl.com ).
Contact me here: [email protected]
Changelog
Download Resources .McPack
Settings > Global Resources > Activate the pack
You can get a .ZIP file for this pack here.