Have you ever played with "Dark mode" and opened a book? I think that it is too bright especially when all interface is dark so I made this texture pack to fix it.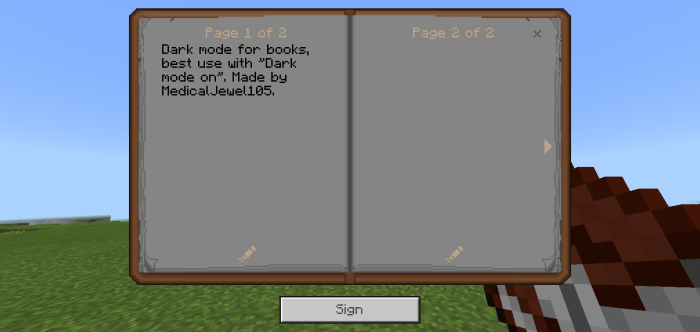 Known "bugs": some of the colors are difficult to see.
To make this resource pack more logic, changed icons of books: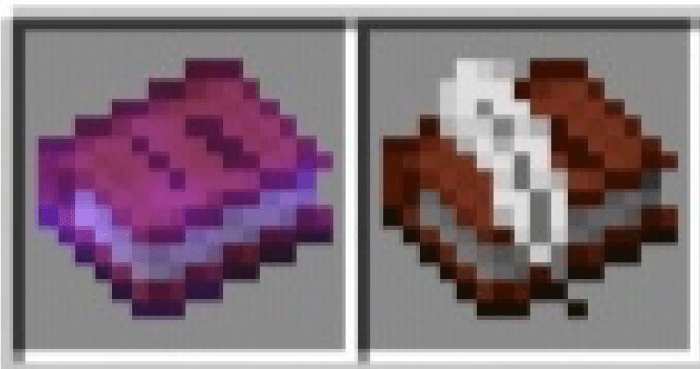 Screenshot with low brightness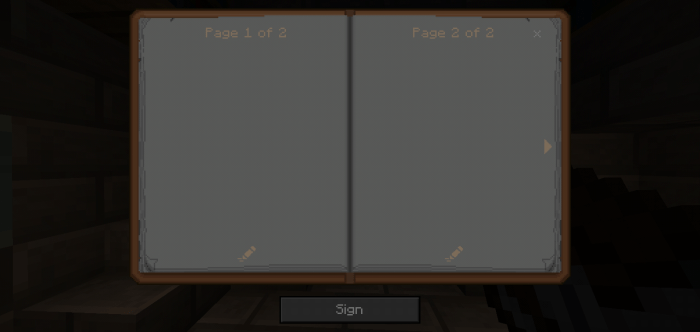 If you want to make a video with this texture pack, leave link to this page.
If you have problems and suggestions, join discord server: https://discord.gg/XnceufB
Select version for changelog:

Changelog
Updated description, if you have problems with linkvertise, you can find this r.p. on this discord server:
https://discord.gg/XnceufB
Installation
Go to the link
Wait about 10 sec.
Click "Free access with ads"
Discover some interesting articles
Click "Continue"
Download and import to Minecraft
Activate in global resources or in texture packs in the world.