This is a resource pack which completely changes the design and model for four of the blocks in-game. It appears to be a new feature (or possibly bug) in the latest beta which allows this modification. The new blocks are furniture and electronics. For example, some of the included things are a TV screen and a fridge.
Creator: HemaMetwaaly, Twitter Account
How does it work?
Four of the skulls and heads in-game have been replaced by modern furniture. It's really useful if you want a more variety of blocks for decorating your buildings.
TV - Creeper Skull
Laptop - Zombie Head
Chair - Skeleton Skull
Fridge - Wither Skeleton Skull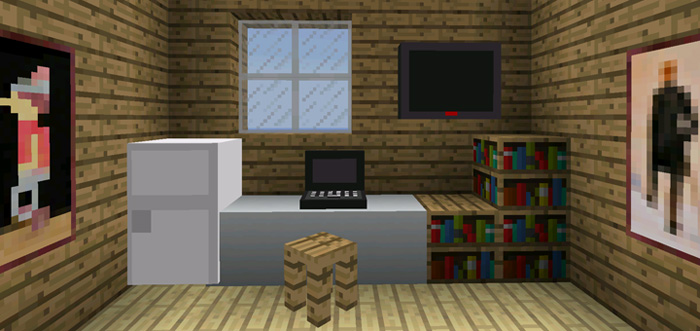 Skulls and heads are wearable blocks. This means that you can wear them as a headgear too. It's pretty fun, but it's obviously not the intended usage.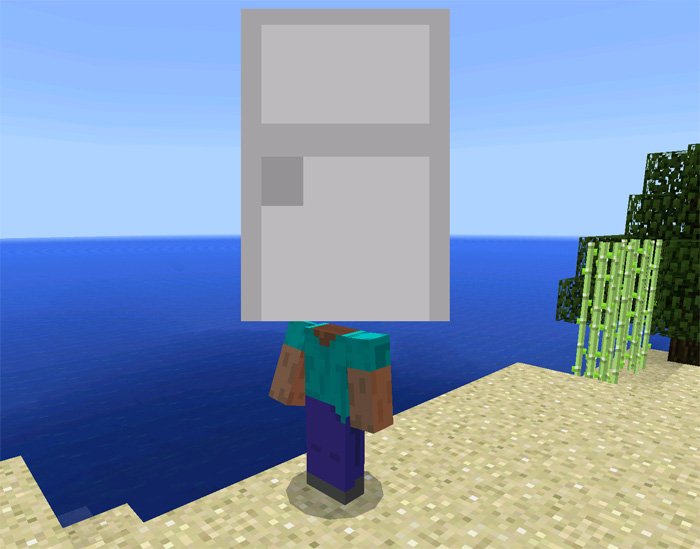 Installation
Open Minecraft
Settings > Global Resources > Activate the pack